'Terra Nova' Recap: Within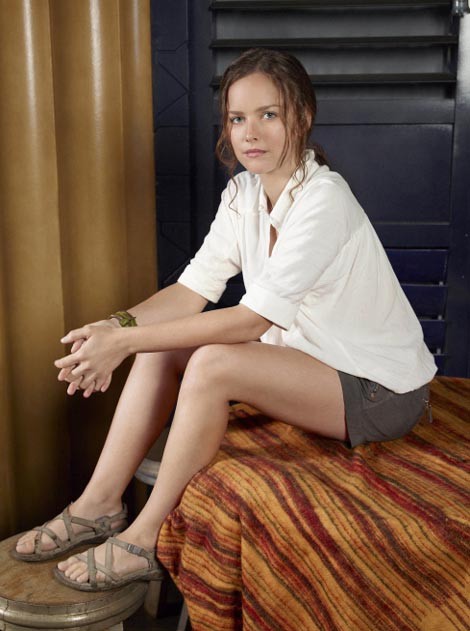 The arrival of the 11th pilgrimage is just around the corner so Jim has to discover who the Sixer Spy is before Lucas solves his equation.
Jim is questioning all the women who had access to the hospital and when it becomes Skye's turn, instead of lying that she was home alone, she insists that Josh was at her house and they were playing chess. Skye pleads with Josh to lie for her, claiming that she was stealing copper tubing at the time of the infirmary break in, and Josh agrees to help her out. The betrayer sneaks under the gate and rushes to the Sixer camp, giving them information in exchange to keep her mother, Deborah, alive. She bumps into Lucas who arrogantly exclaims he is close to making the portal open both ways, but he needs Skye's help to make the process speed up. He hands her over a tiny chip and tells her to plug it into the Eye, which will complete his work for him. If she fails to do this task then it means her mom will be killed!
The Sixer Spy retreats to the colony and plugs the chip into the Eye where everything runs smoothly. Sky is also crossed of the suspect list when Josh confirms Skye's alibi when his dad questions him. Skye returns the chip to its owner and Lucas is thrilled to claim that he will be able to open the portal in just a few days.
Jim is shocked when he witnesses footage from a security camera showing Skye scrape under the gate. What motives would an innocent teenager have for escaping from the camp in such a devious way? Trust is one thing Jim has high expectations of in the Shannon family meaning he is extremely mad at Josh for lying and covering for Skye.