Teri Hatcher Sliced Off Her Eyelashes

"Desperate Housewives" star Teri Hatcher has been forced to wear false eyelashes after a grooming session with a razor went drastically wrong.

The actress was tidying up her eyebrows the night before she took part in the recent Nautica Malibu Triathlon in California, but the blade slipped and sliced through her lashes.

Hatcher admits she was tired when she tried to clean up her appearance and she's lucky she didn't cut her eye.

She says, "I had one of those mini razors and so I (placed it on my brow) and in this millisecond I heard this sound, and I'd shaved off half of my eyelashes!"

Hatcher was forced to glue on false lashes so she didn't look foolish while swimming, biking and running the following day, and she reveals she's still waiting for the tiny hairs to grow back.

Showing off the damage during an appearance on daytime talk show The View on Friday, she exclaimed, "So these are all fake!"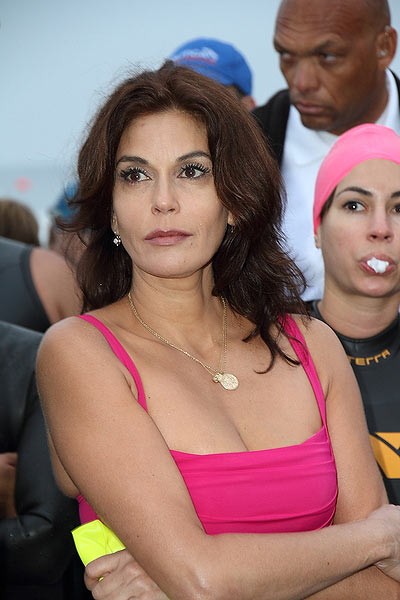 Click for more great Teri Hatcher pictures: