Tenley Finds Love On ABC's 'Bachelor Pad' And Dishes On Jake Pavelka (Video)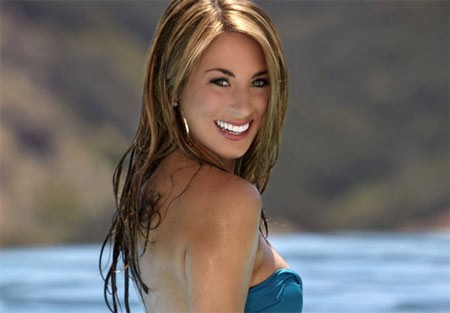 We sat down with reality sweetheart Tenley Molzahn at the W hotel in Westwood for KIIS FM's Teen Choice gifting lounge! After checking out steamy commercials from her hit new show, The Bachelor Pad, we asked Ms. Molzahn about some of her juicy hook-ups! She revealed she made-out with not one, but two hotties while taping! But Tenley insisted only one was for fun and the other had some meaning behind it! After getting dumped by loser Jake Pavelka, she deserves true-love! Good luck, Tenley!
We also got the scoop on how things would have turned out if Jake picked her instead of Vienna Girardi: "If Jake had picked me, I don't know that it would have ended the same as him and Vienna."
Dying to find out more? Watch the video to get the exclusive!