Tenacious D Planning Comedy Rock Festival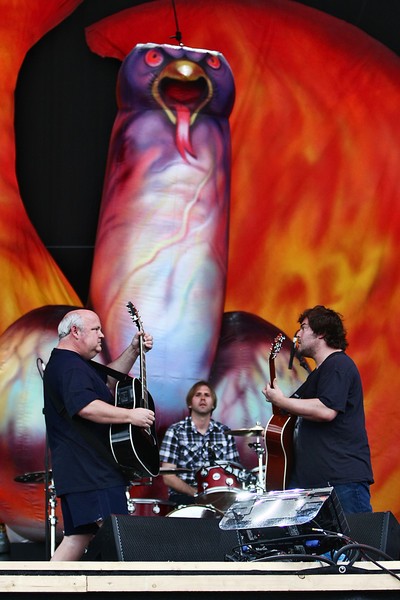 Jack Black's band Tenacious D is set to team up with songwriting comedy duo Flight Of The Conchords for a comedy rock festival.
 
The School of Rock star and bandmate Kyle Gass want to set up a event which will focus on their unconventional musical style.
 
Black brushed off any hints of a rivalry between his band and Flight of the Conchords stars Bret McKenzie and Jemaine Clement insisting they would love a partnership with the pair.
 
He tells Rolling Stone, "We actually have been talking about joining forces, because we've always wanted to do a double bill. We're working on a festival, called Festival Supreme."
 
And the star insists he plans to pull in a host of comedy acts renowned for the musical abilities: "It'll be a meeting of the minds. It's gonna be like Mount Rockmore, where you've got your Flight of the Conchords, your Lonely Island, your Tenacious D, your Zach Galifianakis, your Spinal Tap, your Eric Idle."