Ten Years of Roomba Robots
Roomba celebrated its tenth anniversary last month—yes, ten long years of robots cleaning up after us filthy, filthy humans.
While I've yet to bring one home – and yes, like others, I personify the robots – to take care of my apartment, I've been endlessly fascinated with the company behind the Roomba, iRobot.
To celebrate the tenth anniversary, I spoke with Maurice Leacock, Senior Technical Product Manager for iRobot, over email:
How long have you been with iRobot and what do you do there? What made you want to join iRobot?
I've been with iRobot for a little over two and a half years. I'm the Sr. Technical Product Manager for the Dry Floor Care line of products, which is represented by Roomba products.
My responsibilities include working with engineers and roboticists to determine the best way to translate customer requirements into new features that should go in future products. I work with many internal teams cross functionally—operations, finance, creative services and manufacturing—to see the products through to launch.
One of the best parts of the job is getting to spend considerable time speaking with customers to understand how they use our products and getting to convey that feedback to our development teams.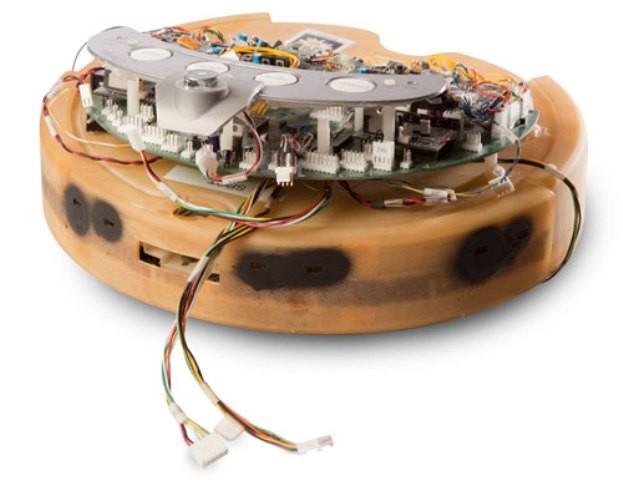 What have been some of the amazing innovations at Roomba over the last ten years that you're most proud of and why?
iRobot has been able to leverage many of the advancements that have occurred in the consumer electronics space: longer lasting battery technology, more affordable processors and easier to use software packages to continuously improve the performance and capability of our robots.
Roomba has become better able to automatically measure the room, spend extra time cleaning dirtier areas and provide better information back to customers such as bin capacity conditions.
Roomba uses iAdapt Responsive Cleaning Technology to cover the floor more completely than every other robotic floor care product on the market. iAdapt uses a combination of system software and sensors to achieve great feats of cleaning and coverage ensuring that the floor is as clean as possible every time.
Even though it's been ten years, you still don't have a ton of other competitors in the space—Dyson,  for instance, is famous for saying it was too expensive to pull off. Why do you think so few competitors have tried to do what you are doing?
Making robots is incredibly hard.
The secret to our success is systems integration and engineering—we have a lot of smart people across multiple disciplines that work together to make the pieces fit together. Robotics incorporates electrical, mechanical and software engineering, along with purposeful industrial design.
We've had to solve many challenges and create innovative solutions as we have developed the products across the line—from product testing, to design and even marketing to promote the benefits of the products and help customers understand how a robot can help them in their homes.
How many Roombas are approximately currently out there in the world, being used in homes?
Over 8 million iRobot home robots have been sold worldwide since Roomba's launch 10 years ago.
Let's plug current Roomba products for a bit. What do you guys have out now that you're most excited about and what's coming out soon?
Obviously I'm excited about our current lines in the Roomba franchise—the 700 series (our top of the line with premium features) and the just recently released 600 series (the upgraded entry-level 'bots).
But I must admit, the new Looj 330 is pretty awesome. We recently put to an unordinary test against a tree and it won! [YouTube]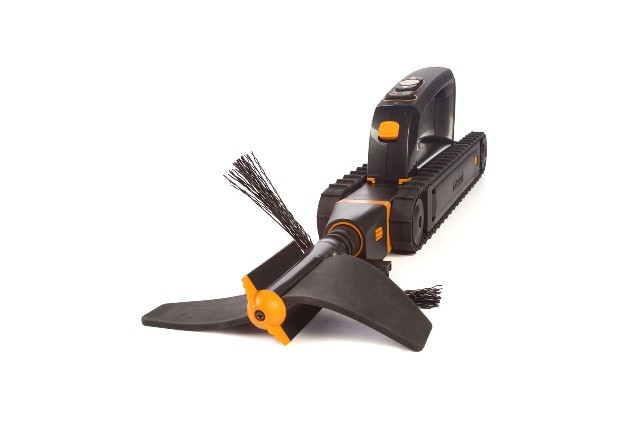 Let's forecast a bit. What are the kind of problems that iRobot wants to tackle in the next five/ten/fifteen years where you think a robot could be a solution.
I can't talk about future products, but you can count on iRobot to figure out ways to solve dull, dirty or dangerous tasks around your home.
How many Roombas have you used in your home in the past? How many do you have now? And what was your first experience with one?
Almost too many to count!
I get to bring home all the prototypes. My first Roomba, however, I bought before I worked here. I had no kids and 2 pets at the time and it helped my wife and I manage the cleaning very well. Now I have a small armada running around after my 3 little ones.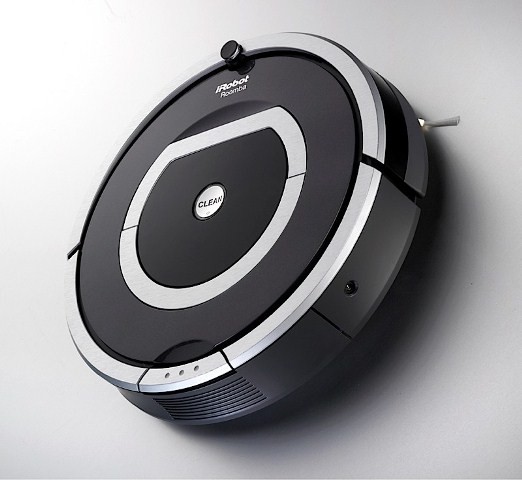 And finally... why do you think consumers are obsessed with posting videos of their pets, let's say, interacting, with their Roombas? And do you have a favorite one?
Roomba products have become family members for many of their owners as they perform those dull and dirty tasks like vacuuming and sweeping that folks want done.
The benefits of Roomba are hard to describe but once you have one you'll never give it up as it is a truly revolutionary approach to floor care.
We love to see people interacting with their Roomba robots because it shows that they accept these technologies in their homes and that the robots are truly making a difference in their lives.
Actually one more... anything else you'd like to share with me?
Roomba products have helped millions of customers change the way that they clean their homes—these customers have embraced the current spirit at iRobot of "let the robots do the work." We strive to continue to bring great products with superior benefits to customers for many years to come.