Ten Annoying Things About The Kardashians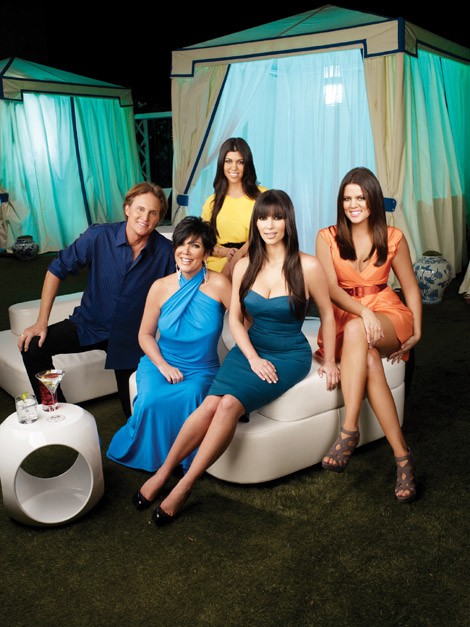 The Kardashian family will be on TV screens irritating viewers for another three years after the E! network renewed their reality TV series "Keeping Up With the Kardashians" for three more seasons earlier this week. The deal is worth $40 million, making it one of the biggest and most profitable deals in reality TV show history. This signing is just another reason why the Kardashians are the most hated and annoying family on the planet. From Kim's fake wedding and publicity stunts to Khloe's big mouth and big feet, let's take a look at some other reasons why the Kardashians annoy us. Here's the countdown:
10. Bruce Jenner is weird and wimpy
As the stepfather of Kim, Khloe, Kourtney, and Rob Kardashian, Bruce Jenner is a shelf of his former self and lacks the courage and confidence that won him a gold medal for the decathlon in the Montreal 1976 Summer Olympics. On "Keeping Up With the Kardashians" he is overpowered by all the women on the show and never has the last word or final say on matters. His wife, Kris Jenner controls him and both his daughters and stepdaughters disrespect him. On top of being a subservient pushover husband, Bruce looks like an older woman. All of the plastic surgeries he's had in the past, including a facelit and nose job, have transformed him into a grandma. Not only does he look like a woman, he dresses like one too. Earlier this year it was reported that Jenner has a cross-dressing fetish after Robert Kardashian's ex-wife claimed she found out about it after having drinks with Bruce's ex-wife.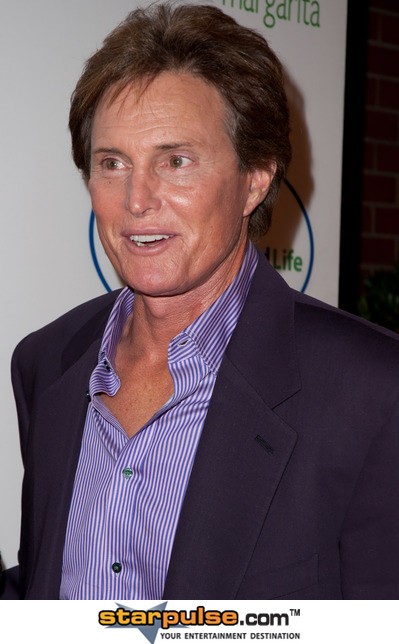 9. Kris Jenner and Khloe Kardashian are Kim wannabes

There's already one Kim Kardashian and we don't need two more! Kim's mother and sister try their best to outshine her and force themselves into the limelight. Recently, in honor of her son's 25th birthday, Kris posted an old picture of herself semi-nude during her pregnancy with Rob. This topless pregnant photo posting occurred just days after Kim tweeted a topless picture of herself. Also, the 56 year old mother isn't shy about wearing outfits that look like they were stolen from Kim's closet. Her recent breasts enhancements, endorsements, and TV appearances show how desperate she is for the same attention her daughter gets. Likewise, Khloe tries very often in doing her best Kim impersonation too. She's gone after an athlete, Lamar Odom and ended up marrying him. She makes guest appearances on talk shows by promoting her spin-off reality TV shows and perfume. And since she tries to imitate everything that Kim does, don't be suprised if a sex tape with her and Lamar is released soon.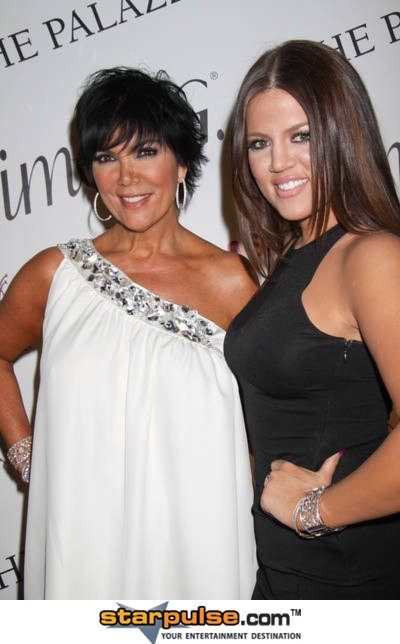 8. Scott Disick is an arrogant weasel
Remove the 'si' from his last name and that is exactly what Scott is. Despised by almost everyone, including some of the Kardashian family members who think he's a loser, Kourtney's husband is a pompous, supercilious D-list celebrity. The only reason he's famous is because he's married to a Kardashian and featured on the show. Disick constantly brags about how successful he is and flaunts his Rolls Royce and Miami Vice-like clothing in people's faces. But yet he's unemployed and thinks he's the hottest thing since the microwave.
7. Short Term public relationships
By now the Kardashians have dated every celebrity in the world. Their relationships always make headlines and rarely last more than three months. Kim is notorious for moving from one male celebrity to the next at the snap of a finger. She's dated R&B singer Ray J, NFL stars Reggie Bush and Miles Austin, model Gabriel Aubry, and of course we can't forget the 72 day marriage to NBA player Kris Humphries. She is reportedly dating Kanye West right now, but no one expects that relationship to last past the Summer. Rob Kardashian is the other family member who's had short lived relationships. He dated Adrienne Bailon for two years before they broke up because of Rob's alleged infidelity. He then dated actress Malika Haqq, which didn't last very long. He is presently dating Rita Ora. Neither Kim or Rob can stick to one person for a long period of time. And all of their relationships end in disaster.