Tekken Tag Tournament 2 – Wii U Edition [REVIEW]: I Had No Idea What I Was Doing—But I Had Fun Nonetheless
I probably spent a combined five hours my entire childhood playing fighting games. My friends probably destroyed me in those games since I spent most of my time around a PC trying to figure out adventure game puzzles.
So to this day, I largely ignore fighting games. But after hearing how approachable Tekken Tag Tournament 2 was, I decided to review it for the Wii U, along with the FightStick designed for the game by Mad Catz.
In the Wii U version of the game – which is the first time the franchise has ever been on an Nintendo console – you can enjoy power-ups from Super Mario Bros or even dress up as characters from the Mario, Zelda, Metroid and Star Fox franchises. And if you're tired of losing in the arena, you can play some Tekken Ball.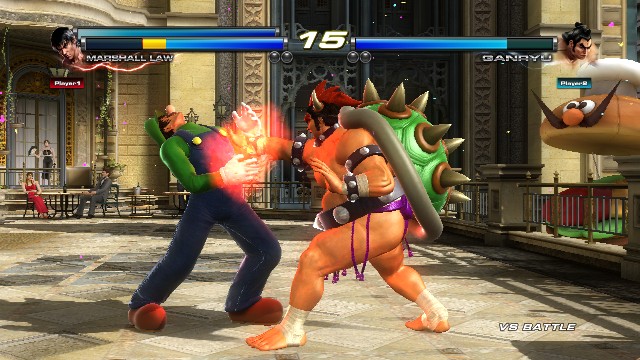 I'll admit right upfront—I still had no idea what I was doing half the time in Tekken Tag Tournament 2. I was still mostly just mashing buttons during fights, but I confess: I had fun doing it. Maybe it was because how effortless it felt, or because whenever you finished a match, it put you into the next one. "I mean… I guess I'll play just one more," I kept saying. Over and over.
While you can use the Nintendo Gamepad to execute move sets and combos, I found myself drawn to the FightStick. Be forewarned: this is not for rookies, however, since there's very little help to figure out how to execute combos with the FightStick. (The game provides instructions for the Gamepad and Wiimote, however.)
But the FightStick is incredibly well-built and I actually do believe it did make things easier since it was much simpler to mash buttons quickly on it because of the way they're spaced together. It's got 8-buttons and even multi-speed turbo functionality, though I found I didn't need that.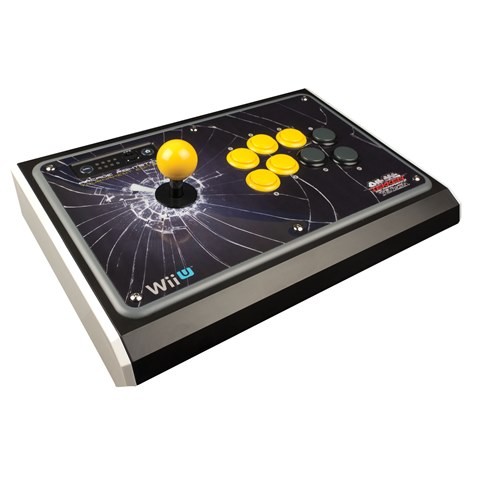 It's an investment at $159.99, but for a first product on the Wii U console, Mad Catz built something that's premium. It's no cheap plastic toy—it's heavy, mostly thanks to the metal base. It also features a 3.3 foot-long controller cable—yes, it plugs into the bottom of your Wii Remote controller, so unfortunately, you will need one of those to use the FightStick.
I probably won't run back into a fighting game for awhile, but if you like them the way I love first-person shooters or third-person action games, I think you'll have a blast with Tekken Tag Tournament 2 and the FightStick from Mad Catz.
Or, at the very least, you'll know what you're doing when you're playing.
* Disclosure: A copy of the game was provided by the publisher for the purposes of this review; a FightStick was also provided by Mad Catz. *