Teenager Arrested For Sneaking Into Miley Cyrus' Dressing Room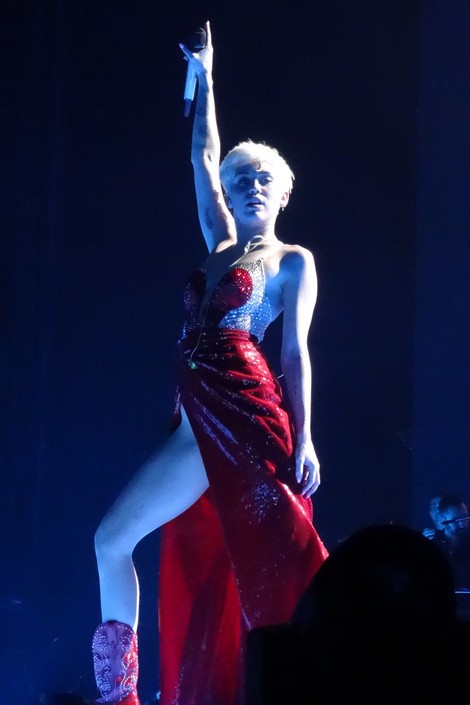 A Utah teen was arrested for trespassing after he snuck into Miley Cyrus' dressing room back stage at the Omaha, Nebraska, stop on her "Bangerz Tour" last Thursday night and left her a note.

18-year-old Tucker Salvesen was jailed after he got a hold of a VIP all-access pass and used it to gain access to her private backstage area. Salvesen then left his note for the singer, explaining that he needed to meet her.

"I snuck back here I need to meet you," the letter read. "You have helped me so much your music has given me all the answers I was looking for when my heart got broke... we went through the same thing @ the same time... Miley I love you!!!

"Please let me meet you."

According to Omaha news station KETV, which got a hold of the police report, Salvesen was given his backstage pass by one of Miley's equipment truck drivers. He was spotted by security officers leaving the note -- which included his phone number and twitter details -- and then handed over to local police.

Salvesen was charged with misdemeanor criminal trespassing.