Teen Singer Austin Mahone Hospitalized With Blood Clot, Flu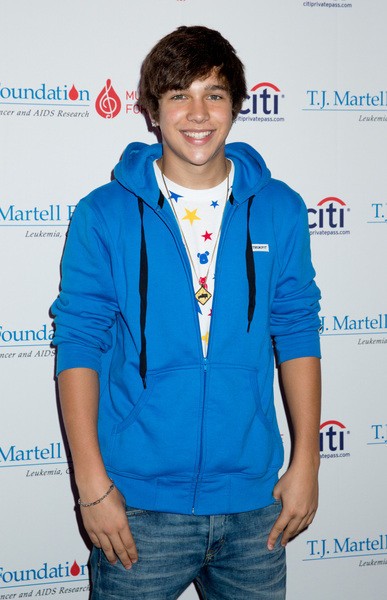 Teen pop star Austin Mahone is recovering after being treated for a blood clot and influenza.

The 17-year-old singer was hospitalized on Wednesday with a 104-degree fever and dehydration, and now a representative for the YouTube sensation-turned-MTV Artist To Watch has revealed that his condition was a bit more serious than was first reported.

Austin's rep said that he was "being treated for a blood clot and extreme inflammation in his throat as well as severe dehydration".

The singer originally postponed the two shows planned for this weekend in Florida to next week, but on doctors orders he ended up scrapping the entire tour -- pushing it back to sometime in 2014.

"Mahomies [fans] I'm so so so sorry but I have to reschedule the shows tomorrow in Miami and in Orlando," he tweeted Wednesday. "I can't believe this is happening its my first tour I'm so upset. I feel like I'm letting you all down.

"Its Doctor's orders I have a bad flu 103 fever and I can't move. If I could go I would."