'Teen Mom' Star Amber Portwood Sentenced To Five Years In Prison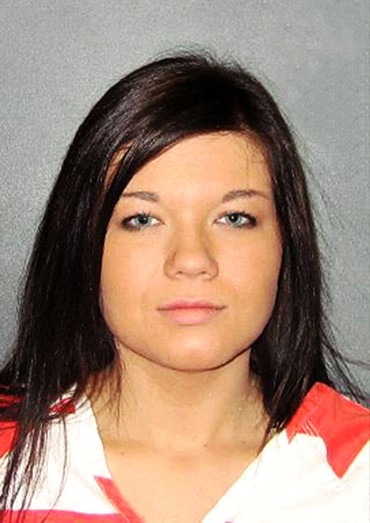 UPDATE: Amber was released from prison on Monday, November 4, 2013, after serving just 16 months of her sentence. She was set free because she completed two substance abuse courses and for good behavior.
---
Teen Mom star Amber Portwood has been sentenced to five years in prison after telling a judge that she's rather serve jail time than continue with the drug rehabilitation program she's currently in - because she "can't stand" it.

Portwood admitted to taking drugs since starting the program and asked an Indiana judge to send her to jail because she couldn't handle the court ordered rehab program.

Last December the pseudo-star was taken into custody by Madison County (Indiana) police on charges of domestic violence for allegedly attacking the father of her child and ex-fiance Gary Shirley. She was held on $5000 bond and charged with three felony counts and one mistemeanor.

Late last month, Amber appeared in court and told the judge to send her back to jail. He granted her wish and returned her to the Madison County jail, where she remained until formal sentencing on Tuesday.

The troubled teen was previously sentenced to five years in prison for her crimes but was able to avoid jail time thanks to a plea bargain. The terms of the deal were for Portwood to complete the drug rehab program.

Portwood will now spend the better part of the next five years in the Indiana Department of Corrections therapeutic community program, which is basically a rehabilitation program for prisoners.
According to TMZ.com, Portwood's lawyer asked the judge for leniency - a request he denied. She will be given credit for time already served, though.

Portwood's two-year-old daughter Leah remains in the custody of Shirley.