'Teen Mom' Jenelle Evans Arrested For Possession Of Heroin, Assault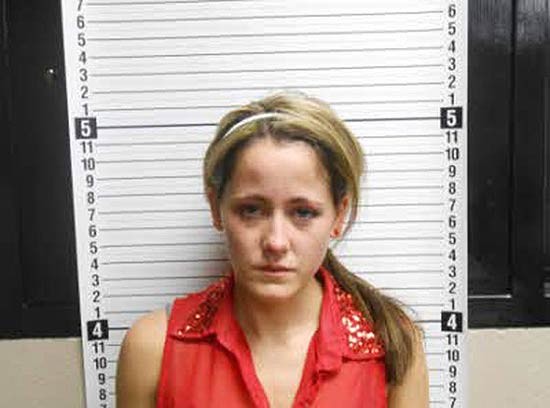 Teen Mom star Jenelle Evans has a new mugshot following an arrest for assault and possession of heroin on Tuesday.

The troubled reality TV star was taken into custody after police officers in Caswell Beach, North Carolina, made a call to her house following reports of a domestic disturbance.

Jenelle's estranged husband, Courtland Rogers, accused her of hitting him with a piece of furniture; and police found Evans in possession of 12 small envelopes, or bindles, of heroin and prescription drug Percocet, according to TMZ.com.

Evans and Rogers were both taken into custody and booked for assault and possession of heroin with intent to manufacture, sell and distribute it and possession of drug paraphernalia. Evans was also hit with possession of a controlled substance for the Percocets.

The 21-year-old mother was also hit with an outstanding warrant for failure to pay child support to her mother, who is her three-year-old son Jace's legal guardian.

The couple was held on $20,000 bond each, and Evans was released later on Tuesday, according to E! Online.

Evans has a history of run-ins with the law -- she tested positive for using marijuana and opiates while on probation and was also arrested for assault last June. Last month she entered rehab, only to check out of the 30-day program early.

Evans announced that she was expecting her second child back in January, but suffered a miscarriage shortly after. She was reportedly seven weeks along.

"I missed a few birth control pills, and found out I was pregnant at a doctor's appointment. I was really surprised," she said.

Ironically, Evans tweeted a reply to a concerned fan Tuesday morning.

"...I'm doing great," she wrote. "Eating healthy. My weight is back to normal. I take Multivitamins daily and melatonin at night and I'm SOBER."