'Teen Mom' Farrah Abraham Gets Kicked Out Of Rehab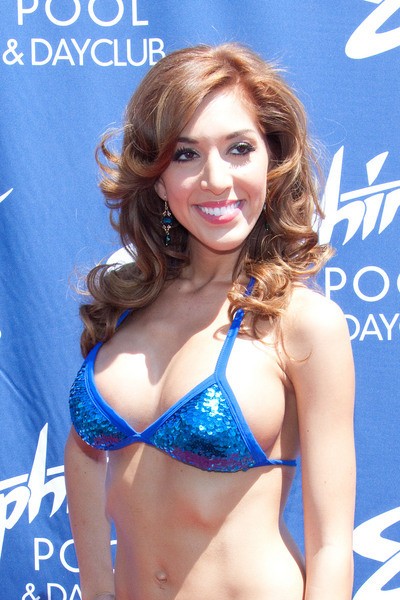 Former "Teen Mom" star Farrah Abraham was such a "disruptive influence" on other patients in rehab that the Florida facility kicked her out of the program.
According to RadarOnline, counselors at The Lukens Institute in Palm Beach Gardens asked her to leave two days before she finished her 10-day stint. She was being treated for alcohol abuse and enrolled in the program as part of her sentence after being arrested in Omaha, Nebraska, in March for DUI.
A source told the website: "She will still graduate from the program, but in less time than it typically takes because her behavior became challenging."
Abraham, who recently released a sex tape, reportedly argued with a nurse, bullied other patients and counselors, invited a photographer to the facility, and made diva-like demands.
She had been previously enrolled in a drug and alcohol course in Texas where the director said she had "difficulty making eye contact" and was "standoffish and sarcastic when answering the questions asked of her."
Back in May, the reality-turned-adult-film star underwent surgery just days after turning 22 to get silicone breast implants. She had her saline implants replaced with the larger "more natural" looking ones because her saline implants "felt like water balloons."