Ted Nugent's Wife Is Arrested After Airport Security Finds Gun In Her Carry-On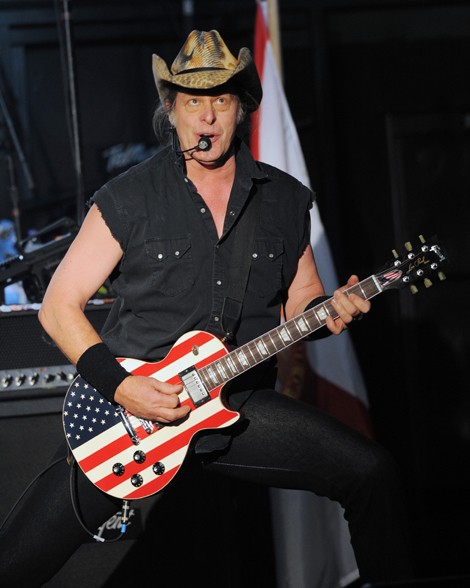 On Thursday, Ted Nugent's wife Shemane Deziel was arrested at Dallas/Fort Worth Airport after TSA screeners found a handgun in her carry-on luggage.
According to TMZ.com, Deziel reportedly forgot she had the loaded firearm when she passed through airport security. She purportedly carried it for personal protection after receiving death threats.
Security discovered the Smith & Wesson .38 special revolver on an X-ray monitor. When police inspected her bag, they realized the gun was loaded with five rounds of ammunition. She had an extra 10 rounds packed in a side pocket of her bag.
Deziel, who said she had a permit for a concealed handgun, allegedly forgot she had the firearm with her.
It's unknown whether her husband was with her at the time. The conservative Republican is infamous for his love of firearms.
In July, Nugent criticized Stevie Wonder over the soul legend's plans to boycott Florida until the controversial Stand Your Ground law is overturned. Wonder pledged to avoid the state after a jury acquitted Neighborhood Watch volunteer George Zimmerman of the murder of unarmed African-American student Trayvon Martin.