Ted Nugent To Be Questioned By Secret Service Agents Over Obama Comments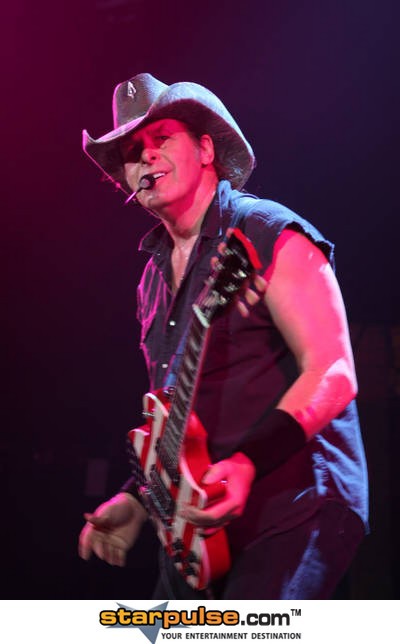 Rocker Ted Nugent has been summoned to meet with Secret Service officials after making threatening statements aimed at U.S. President Barack Obama at a weekend National Rifle Association convention in Missouri.

The staunch conservative, who endorsed Obama's leading rival Mitt Romney for the presidency last month, will meet with agents on Thursday to discuss what he said.

The Cat Scratch Fever hitmaker riled the crowd up with remarks like, "We need to ride into the battlefield and chop their (Obama and the Democrats) heads off in November."

Confirming the news that he'll be speaking to Secret Service agents during a radio interview with U.S. broadcaster Glenn Beck on Wednesday morning, Nugent said, "We actually have heard from the Secret Service and they have a duty. I support them. I salute them. And I look forward to our meeting tomorrow.

"We're going to have a little barbecue get-together.

"I'm not trying to diminish the seriousness of this, because if the Secret Service are doing it, they are serious. They are dedicated and I will be as polite and supportive as I possibly can be, which will be thoroughly."