Ted Danson To Replace Laurence Fishburne On 'CSI'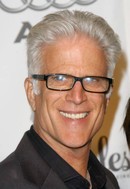 Former Cheers star Ted Danson is stepping in to replace Laurence Fishburne on hit TV drama CSI: Crime Scene Investigation.

The Matrix actor's contract on the series expired at the end of season 11 earlier this year, two years after he was cast to replace series regular William Petersen.

TV bosses have now appointed Danson as the show's chief investigator in a bid to boost ratings, and executive producer Don McGill knew the former Cheers star was perfect for the show as soon as his name was brought up.

He says, "From the moment we all started talking about the role, it was clear he couldn't be more perfect. Intelligence, wit, warmth, depth of character and emotion, he brings it all. And now he'll have to bring latex gloves, too."

Danson will begin filming on CSI in September 11th.