Technical Problems Hinder Opening Weekend Of Crowdsourced 'Veronica Mars'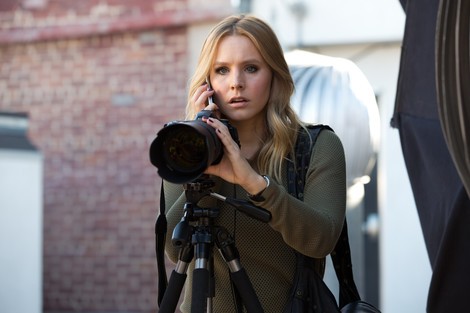 Veronica Mars fans were left in the dark t his weekend when they tried to access the film they helped to fund - because the digital download service couldn't handle the sudden influx of users.
Over 54,000 backers of the film, which stars Kristen Bell, were given a digital copy of the film for donating over $35 to the project. However, many took to the project's webpage to voice their disappointment in Flixster, which was apparently unable to handle the release of the film.
Veronica Mars creator Rob Thomas reached out to the fans almost immediately on Friday after the issues were revealed. He wrote on the Kickstarter page, "We know that some of you have strong opinions about the decision to provide digital versions of the movie through Flixster… [It] was the best option for getting the digital movie reward out to all of you, worldwide, at the same time.
"… Today, your movie came out worldwide, and I want you to be able to watch it on whatever platform or device works best for your needs."
Thomas then listed several ways for fans left in the lurch to access the movie, such as working with Warner Bros. customer support, paying back customers who purchase the flick on another streaming service, or a $10 refund.
Veronica Mars didn't have any problems in theaters - it made over $2 million in its opening weekend despite only appearing in about 300 theaters, good enough to make the top 10.