Taylor Swift's Latest Video Debuted In Times Square; Features 'Woodland Creatures'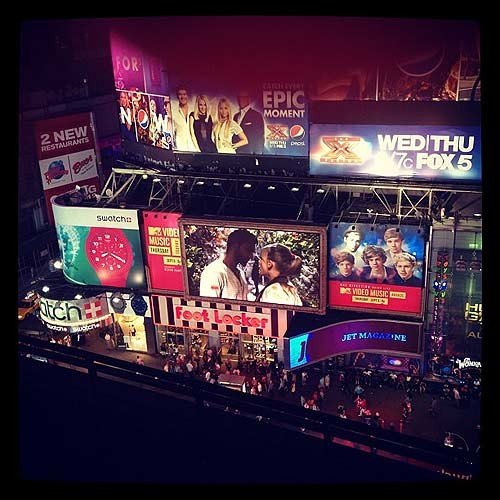 The official video for Taylor Swift's latest breakup anthem, "We Are Never Ever Getting Back Together," was released late last week, making its debut on MTV's big screen in Times Square, New York City.

The singer tweeted a photo of her big moment, saying the cable network "made my dreams come true."

The song, which debuted at number-one on the Billboard Hot 100 also landed the record for highest one-week digital sales total by a female artist with 623,000 downloads.

The catchy tune is featured on Taylor's upcoming album, "Red", due out October 22.

According to Taylor, the entire video was shot in one take, "with one camera, 5 costume changes, and woodland creatures."

The woodland creatures she speaks of are the members of her backing band, who dance around her house while she tells an on-again/off-again boyfriend that it's finally over for good.

Check out the video below; and check out our list of the best angry breakup songs here.