Taylor Swifts Goes Full On Nerd For 'Tonight Show' Promo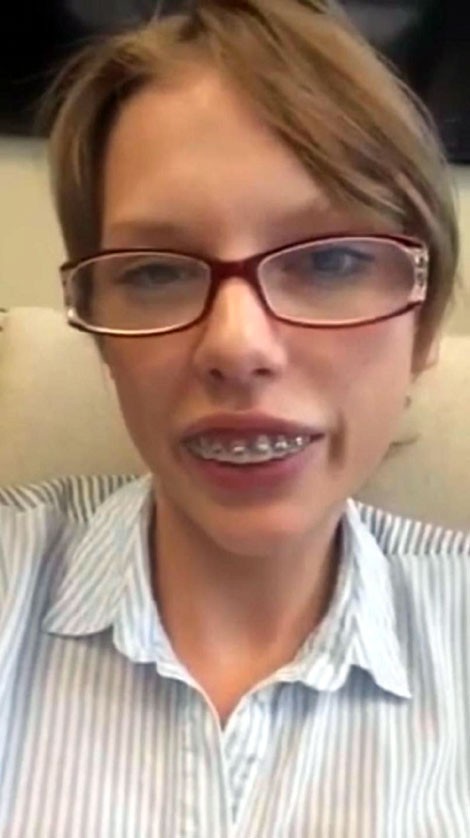 Taylor Swift has a new alter ego - one with glasses and braces.  The singer released a new promotional video for "The Tonight Show," playing a girl named Natalie.  Her character will be used for Jimmy Fallon's "Ew" segment.
Fallon plays a teenage girl named Sara, who loves Harry Styles from One Direction, and is grossed out by things such as her stepdad Gary. "Sara" gets visits from all sorts of celebrities, including Seth Rogen, Zac Efron, Channing Tatum, Lindsay Lohan, and Will Ferrell.
Swift, aka Natalie, says on the video, "Hey Sara, remember me? It's Natalie. Our moms were best friends together in college. I'm really excited because my mom said we're going to come visit you and your mom and your dad.
"I head that you have that television show called 'Ew,' and so maybe I could be on it, is what I was thinking. I think it will be lots of fun. So let me know if you ever want to chill."