Taylor Swift Writes Article For Wall Street Journal, Says Music Industry Is 'Not Dying'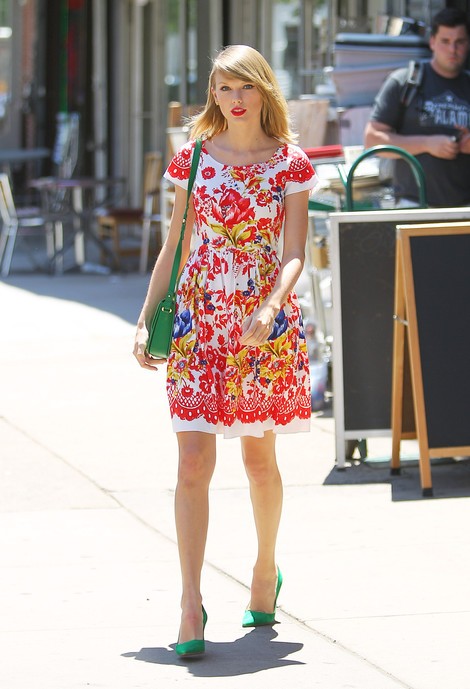 Taylor Swift published an article in The Wall Street Journal in which she defends the music industry. The country pop star wrote an essay for a section called "The Future Of Everything" in honor of the newspaper's 125th anniversary today.
Swift talks about modern music and addresses fears that declining sales and piracy are harming the industry.
She wrote: "(I'm) one of the few living souls in the music industry who still believes that the music industry is not dying... it's just coming alive.
 
"There are many people who predict the downfall of music sales and the irrelevancy of the album as an economic entity. I am not one of them. In my opinion, the value of an album is, and will continue to be, based on the amount of heart and soul an artist has bled into a body of work...
"Piracy, file sharing and streaming have shrunk the numbers of paid album sales drastically, and every artist has handled this blow differently.
 
"In recent years, you've probably read the articles about major recording artists who have decided to practically give their music away, for this promotion or that exclusive deal. My hope for the future, not just in the music industry, but in every young girl I meet... is that they all realize their worth and ask for it."
The singer acknowledged that fans listen to music differently than they did 20 years ago and discussed her massively successful "Red" tour. She also pointed to the number of users who access YouTube.com.
Meanwhile, she celebrated Independence Day at her home in Rhode Island with dozens of her famous friends. In one photo on Instagram she wrote:  "Family portrait." In the photo are Emma Stone, Jessica Szohr, Jessica Stam, Odeya Rush, Jaime King, Ingrid Michaelson, and Lena Dunham.