Taylor Swift Won't Take Her Clothes Off Like Other Pop Stars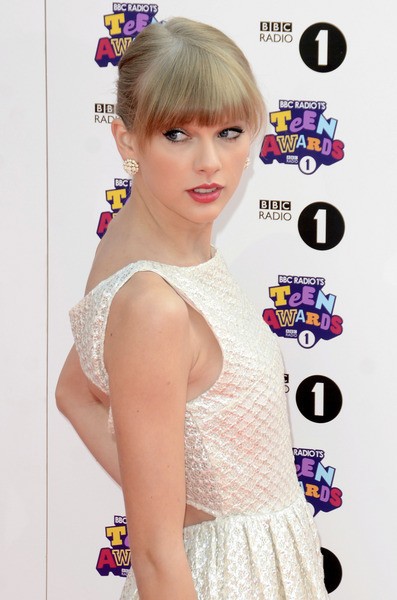 These days it seems that pop stars are constantly pushing the envelop with him much flesh they reveal on stage, at red carpet events and in their music videos. Taylor Swift isn't one of them.
The singer/songwriter wants fans to pay attention to her music, not her body.
She told Britain's The Sun, "I don't really take my clothes off because I don't think I can pull it off. Also, most people are only going to focus on one or two things about you — I want that to be that I write my own songs, not that I have great abs."
So although singers such as Rihanna, Katy Perry and Lady Gaga like wearing skimpy and revealing outfits, don't expect Swift to follow suit.
Swift's new album "Red" dropped this week, and it includes a duet with Brit Ed Sheeran called "Everything Has Changed." The song is about falling in love.
Swift told Digital Spy, "It's about meeting someone and all of a sudden your entire perspective on the world changes - you're thinking for two, instead of one."
Swift draws on her romantic relationships to write her songs. Her recent hit, "We Are Never Ever Getting Back Together" is reportedly inspired by her failed romance with Jake Gyllenhaal. "Dear John" is rumored to be about her short relationship with John Mayer.
Her new album also includes the tunes "Begin Again" and "State of Grace."
Swift, One Direction, and Justin Bieber will perform at the massively popular Z100 Jingle Ball 2012 in Madison Square Garden on Friday, Dec. 7, in New York City.