Taylor Swift Was Nearly Impaled By Ed Sheeran's Hobbit Sword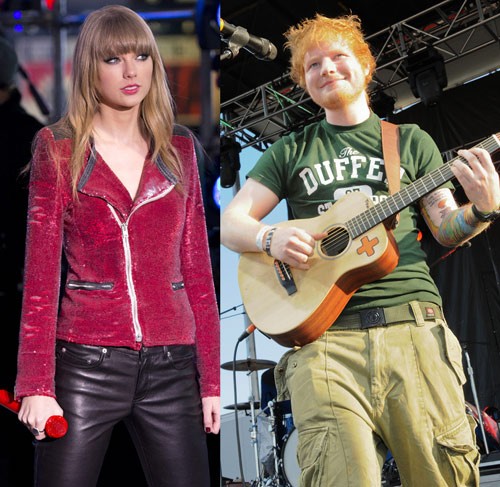 A sword given to British singer Ed Sheeran by "The Hobbit" director Peter Jackson slipped and nearly stabbed Taylor Swift last month.
The singers were traveling on a private plane to Nashville, Tennessee, when the sharp object nearly stabbed Swift during take off.
 
Sheeran told MTV.com, "It's like a real sword. I got it shipped over, shipped over to Omaha (Nebraska), so I was bringing it back to Nashville and I think (Swift) and her crew were weirded out by it anyway. They were just like, 'Why does Ed have a sword?'
 
"As the plane started to take off, it was on the table and it (started to shift). The plane is kind of taking off and (the sword) started sliding down (towards Swift) and I was like, 'No!' It was just about to impale Taylor."
Sheeran received the sword after visiting Jackson at his production studio in New Zealand.