Taylor Swift Turns Heads In A Pirate Blouse & Sexy Lace-Up Boots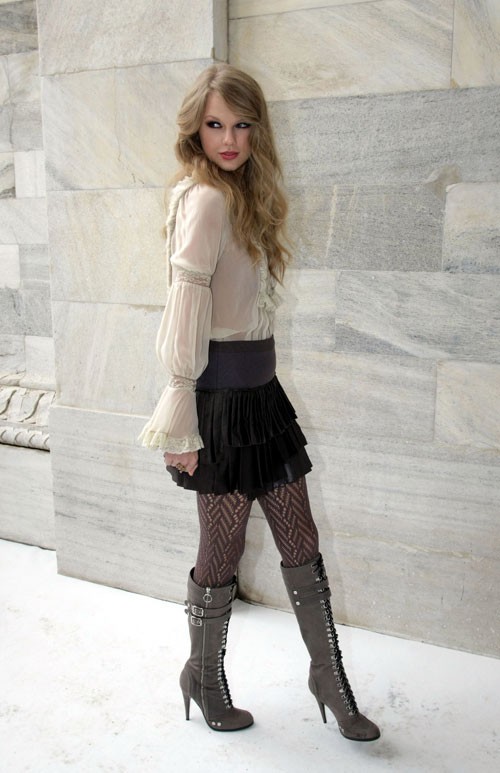 Taylor Swift looked great during a fashion show during Milan Fashion Week today. She's channeling the renaissance with a romatic, ruffled blouse, sexy gray boots and black skirt. What do you think of her look?
The country sweetheart is the new favorite to replace Lindsay Lohan in a new film about a former child star finding success on a reality TV dating show. Writer/producer Richard O'Sullivan initially offered Lohan the lead in his new film "One Night With You" after writing it with her in mind.
Taylor and other stars recently turned out to perform at a fundraising concert for the Country Music Hall of Fame and Museum in Los Angeles.
Click for more great Taylor Swift pictures: