Taylor Swift Talks About The Guys & The Lies In The New People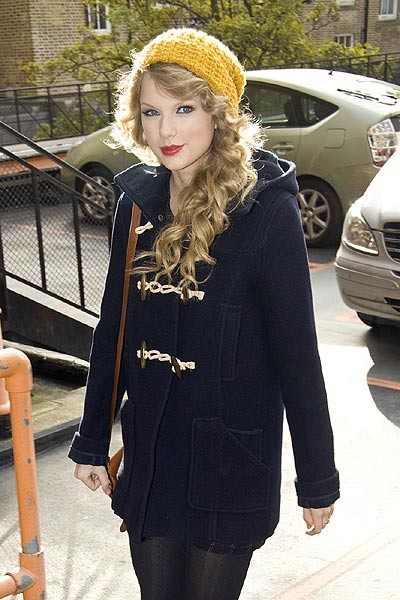 As Taylor Swift releases another deeply personal album, the 20-year-old country star opens up in this week's issue of PEOPLE about life in the spotlight, dating drama, and using her songs to get the last word. All of Swift's albums have famously been autobiographical, and her latest, Speak Now, is filled with emotionally charged songs she wrote about the past two years of her life - a period that included failed relationships with Joe Jonas and Taylor Lautner (and, apparently, some drama with John Mayer), a smattering of critical backlash after her Grammy wins and that infamous incident at the 2009 MTV Video Music Awards when Kanye West hijacked her acceptance speech.

"There's been extreme joy, extreme pain, extreme curveballs," Swift tells PEOPLE. "Sometimes, when things impact you so intensely, it takes writing a song to get over them."

One thing she may not be over: Lautner. Though she is admittedly "shy" and "coy" when it comes to discussing her personal life in interviews - and that includes naming the names of those who inspired her songs - she doesn't hold back in her lyrics. "I will say everything in my music," she explains. In "Back to December," she sends a heartfelt apology to a guy presumed to be the Twilight star. The pair, who starred as a couple in the film Valentine's Day, dated for several months last year - until Swift, it seems, broke his heart. "If we loved again I swear I'd love you right," she sings in the track. Does that mean she wants him back? "I've never written a song that I haven't meant," she says. "And I mean it all."

So should John Mayer be worried? Swift widens her eyes and avoids answering when asked if "Dear John" is about him. But she was linked to the ladies' man early this year after they were spotted at dinner together and collaborated on a song; this June, he gushed about her when he introduced her at the Songwriters Hall of Fame gala. By then, things may have already gone sour, considering her lyrical dagger: "Don't you think 19's too young to be played by your dark twisted games when I loved you so? I should have known."

According to Swift, all of her song subjects - the crushes, the exes, the "liar" she calls out in "Mean" - should have known they'd become musical fodder. "This is album No. 3," she reasons, "so I figure that these people have had fair warning." With these jagged little pills coated in country-pop perfection, Swift has become the music world's It Girl. The youngest-ever Country Music Association Entertainer of the Year, she was recently ranked No. 12 on the Forbes celebrity power list, earning an estimated $45 million. "Mine," her first single from the much-anticipated new album, has already sold more than a million downloads.

Since releasing her first album when she was 16, she says she still thinks of herself as the outcast she was in middle school. It makes no difference that she's dated Hollywood heartthrobs, counts actress Selena Gomez, 18, among her best friends, and recently attended the Roberto Cavalli fashion show in Milan. "I've never felt like the coolest girl in the room. Ever," she reveals. "I've never felt popular." Love, on the other hand, keeps her at once confused and fascinated. "It's the one thing in life that is so unpredictable that I will never figure it out," she tells PEOPLE. But as much as guys inspire her music, Swift doesn't obsess over her relationship status. "I don't ever have a morning where I wake up and say, 'I really need to find a boyfriend today.'"

**Also In This Week's 'People'**

Brad & Angelina On-Set Romance: "They Appear Like A Couple Who Do Not Like Being Without Each Other"
Inside Kim Kardashian's 30th Birthday Celebration: "I Feel So Accomplished"
Edward Burns: "I Would Kiss The TV Set When Marie [Osmond] Was On"
The Social Network's Armie Hammer: "I Was Training Four Hours A Day"
Bravo's Nene Leakes Confesses To Plastic Surgery: "I Feel So Confident"


The full interview with Taylor Swift is in the Nov. 1st issue of 'PEOPLE', on newsstands Friday, Oct. 22nd.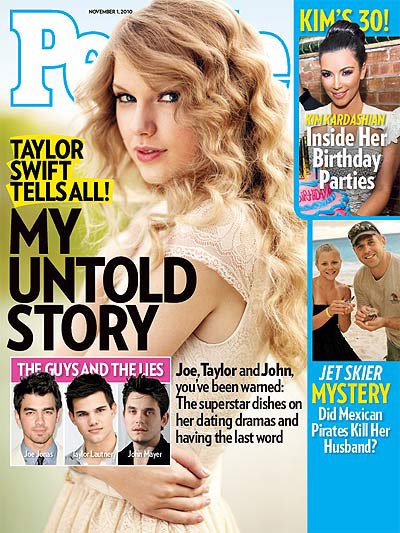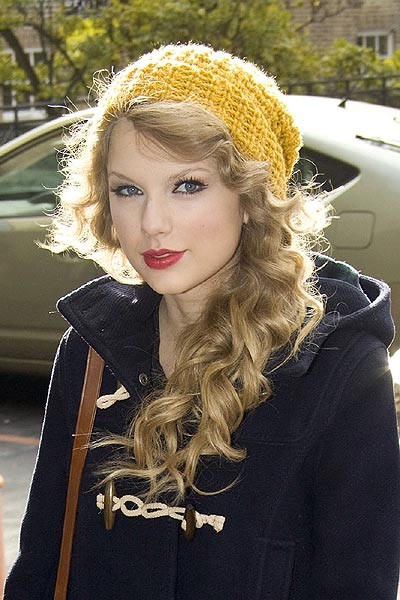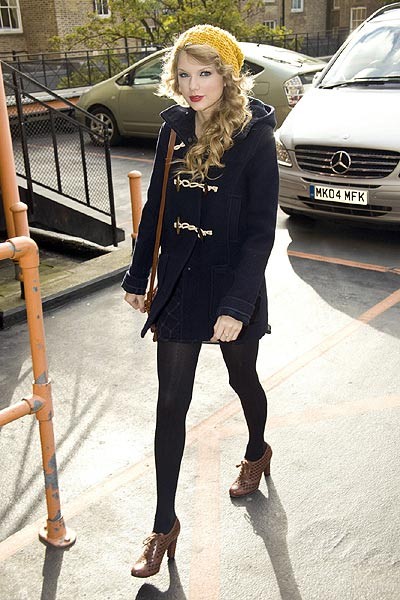 More: Celeb Photo Features | Fashion Photo Features
Click for more great Taylor Swift pictures: