Taylor Swift Shimmered In Silver At The Grammys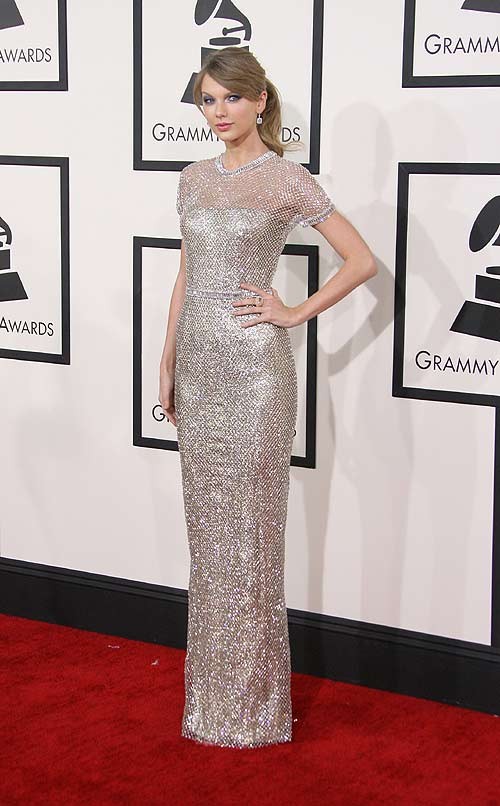 Metal was the "in" look this year for several stars who hit red carpet at the 2014 Grammy Awards, including Taylor Swift, who wore a glittering silver dress that actor Neil Patrick Harris likened to chainmail on the red carpet prior to the show.

"It's so scratchy," she told E! host Ryan Seacrest on the red carpet before the show. "I think it's bulletproof! It's really heavy and all the things that you would expect it to be. It's like a suit of armor."

Taylor played her single "All Too Well" during her live performance, which is rumored to be about ex-boyfriend Jake Gyllenhaal.

In the end, Taylor was shut out at this year's awards.
Click thru for more pics of Taylor...