Taylor Swift Says Her Ex-Boyfriends Are Welcome To Write Songs About Her Too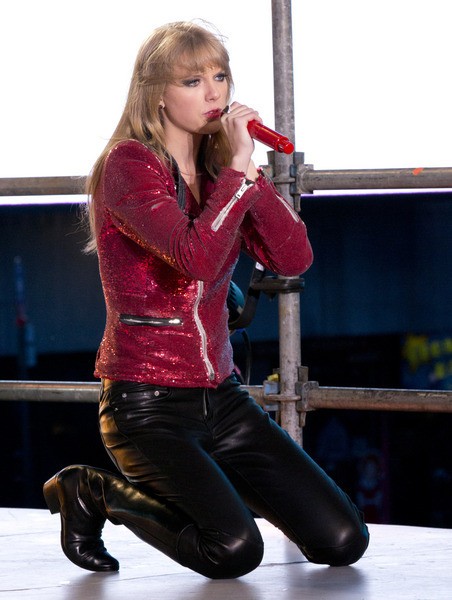 Taylor Swift has famously used her failed romances as song inspiration and has no problem with her musician exes following her example, insisting it's "fair game."
 
The country pop star has dated several well-known stars, including actor Jake Gyllenhaal, rocker John Mayer and One Direction's Harry Styles. She has become known for break-up anthems like "I Knew You Were Trouble" and "We Are Never Ever Getting Back Together" and has openly admitted to drawing from her own relationship troubles for the songs.
 
The tune "Dear John" was reportedly based on her 2009 fling with Mayer, prompting the rocker to criticize at her for making him "feel terrible" with her "cheap songwriting", but she insists her former lovers are more than welcome to pen songs about their break-up too.
 
Swift told Britain's InStyle magazine, "If I'm gonna write songs about my exes they can write songs about me. That's how it works. I'm not gonna complain about it. I'm not gonna sit there and say, 'I'm the only one who can write songs about this relationship'. It's fair game."