Taylor Swift Rocks 'Late Show,' Agrees To Write Song About David Letterman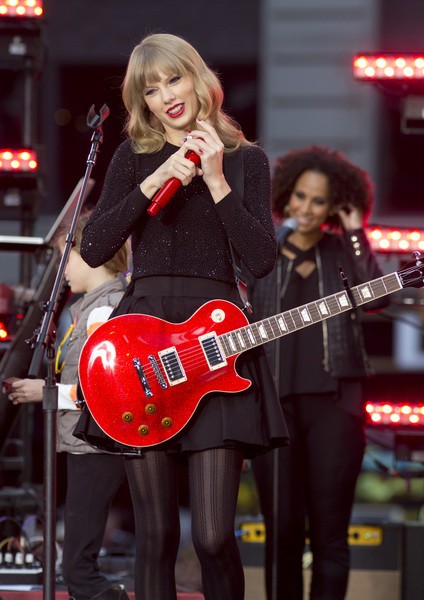 Taylor Swift is making the rounds promoting her newly released fourth studio album, "Red." On Monday she performed two songs on "Good Morning America" and on Tuesday gave an interview and performed on "The Late Show With David Letterman."
During the "Late Show" she talked about politics, a recent fender bender involving her bass player (as well as another accident the same day), and writing songs about the people in her life.
Letterman asked Swift to include him in a future song. "We can definitely talk about that," Swift said. "I appreciate you wanting this to happen," she added.
On Wednesday Swift is appearing with the ladies on "The View."
Check out the interview and her performance in the following videos: