Taylor Swift Rocks A Retro Bikini, Goes Paddle Boarding With Ed Sheeran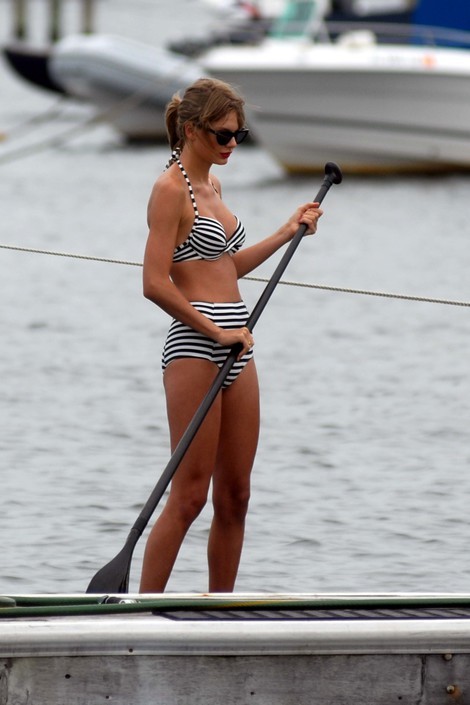 We spotted Taylor Swift and her tour mate Ed Sheeran paddleboarding with their families near Taylor's home in Rhode Island on Sunday.
The duo performed in concert at Gillette Stadium in Foxborough, Mass., on Saturday and relaxed in the water the following day. Taylor rocked a retro striped bikini with high-waist bottoms.
The singer made headlines last week after a middle-aged man won a contest to meet her.  Kiss 108 wound up canceling the meet and greet after it was discovered the contest was rigged so the 39-year-old would win. He wanted to smell her hair. Scary!
While on tour in Pennsylvania earlier this month, Taylor surprised the staff at a restaurant by leaving a generous $500 tip.  She also posed with the waiters and waitresses before giving the chef two tickets to her Philadelphia show the following night.
Check out more photos of Taylor and Ed...