Taylor Swift Recalls Her Best Christmas Gift Ever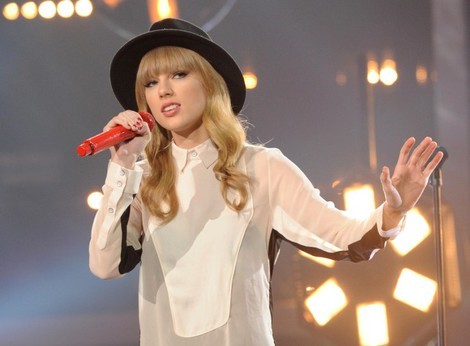 Singer Taylor Swift was given the best Christmas gift ever when her father presented her with the long-lost guitar she first learned to play as a little girl.
 
The Love Story hitmaker was just 12 years old when she first picked up the guitar, and years after she shot to fame her dad Scott managed to track down the instrument and surprised her with it.
 
She tells People magazine, "The (best gift I ever received was) guitar I learned to play on. It belonged to the guy who fixed my computer - he taught me a few chords on it when I was 12. Years later my dad tracked him down and bought it. It was such a touching gift."
 
Swift eventually repaid her thoughtful dad by treating him to a winter break in the seaside spot in Pennsylvania where he was raised.
 
She explains, "I gave my family a surprise trip to the seashore town where my dad grew up. We spent a few days just exploring, walking on the wintry beach and spending time as a family."