Taylor Swift Purchases $17 Million Mansion In Rhode Island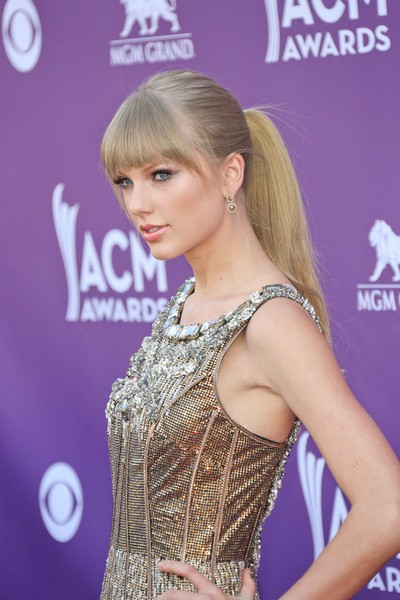 Taylor Swift has reportedly plunked down $17.75 in cash for a luxury, beachfront property in Watch Hill, Rhode Island. The singer even managed to get a discount, paying several million less than the asking price, according to TMZ.com.
The country pop star, 23, and her mother, father and younger brother were recently spotted perusing the 8-bedroom property. The 11,000 square-foot estate includes a swimming pool, gym, five-car heated garage, incredible views of the sea and beach, eight fireplaces and nearly a dozen bathrooms. Who needs that many bathrooms?
The highly successfull singer is now the proud owner of three homes. Swift also owns property in Beverly Hills, Calif., and Nashville, Tenn.
Swift appears to enjoy buying and selling mansions. Last summer she bought a house in Hyannis Port, Mass., to be close to her then-boyfriend, Conor Kennedy. After they split, she simply sold the place (banking a $1 million profit in the process).

Addressing the incident, she told Vanity Fair back in March: "People say that about me, that I apparently buy houses near every boy I like - that's a thing that I apparently do. If I like you I will apparently buy up the real-estate market just to freak you out so you leave me."
So the question is, what (or who) is the motivation for her buying a house in Rhode Island?