Taylor Swift Looks Striking In A Red Gown For 'Wonderstruck' Perfume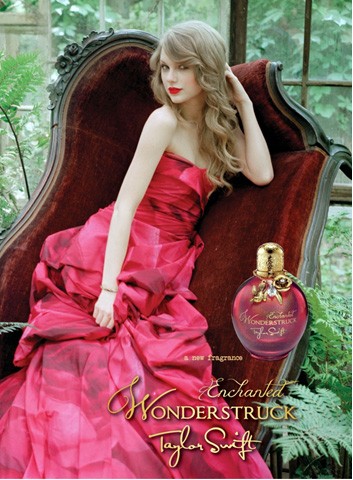 Taylor Swift looks glamorous in a new advertisment for her new perfume, Wonderstruck Enchanted.
The singer went to the Magnolia Plantation in New Orleans, Louisiana, to shoot an ad for her second fragrance, which will be available at Macy's department stores in September.
The blonde beauty posed on a velvet sofa surrounded by lush ferns and greenery. Her soft, natural curls hang loose around her neck. She's wearing a strapless red dress that appears to have a rose pattern on it.
The singer told People.com, "I love the look of my Wonderstruck Enchanted ad! I'm wearing this amazing red gown that I loved as soon as I put it on. It's a classic look, and that's been my recent style obsession. Anything classic and timeless."
Swift recently released her new single, "We Are Never Ever Getting Back Together," which she revealed is about one of her ex-boyfriends. Joe Jonas has declared that the tune is not about him, while some have speculated it's about John Mayer.
The singer/songwriter has a history of writing music inspired by her relationships.