Taylor Swift Looks Like A Catholic School Girl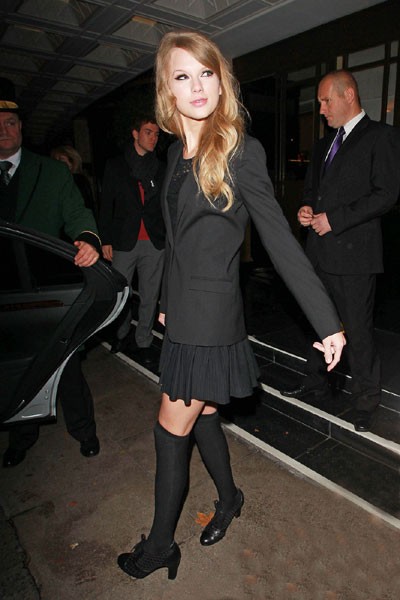 We spotted Taylor Swift at dinner with her mother and brother Austin at Nobu last night. After she left the restaurant the pop star signed autographs for fans and was given a knitted present.

The country popstar was spotted earlier at an all-day photoshoot for GQ Magazine inside a hotel.
Taylor has reportedly taken aim at John Mayer in a new song that appears to suggest the pair enjoyed a brief romance that turned sour.

The country star is known for writing about her love life in her tracks and famously blasted her ex-boyfriend Joe Jonas, who ended their romance in a 30-second phone call, in a song called "Forever and Always."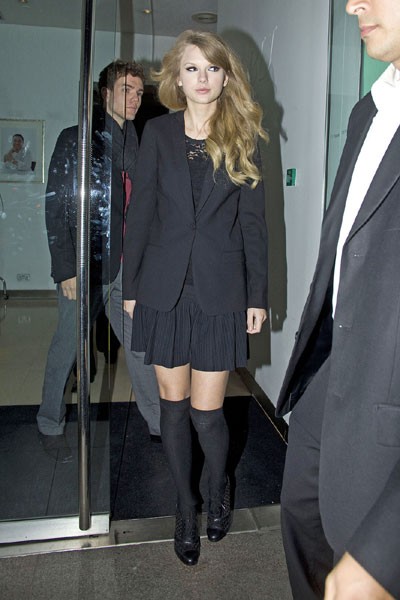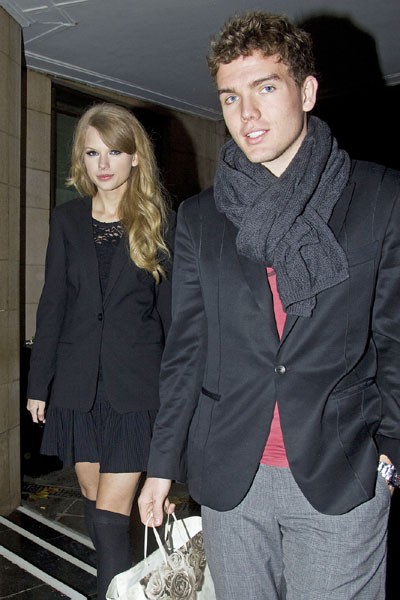 Click for more great Taylor Swift pictures: