Taylor Swift Looked Sweet & Elegant At Australia's ARIA Awards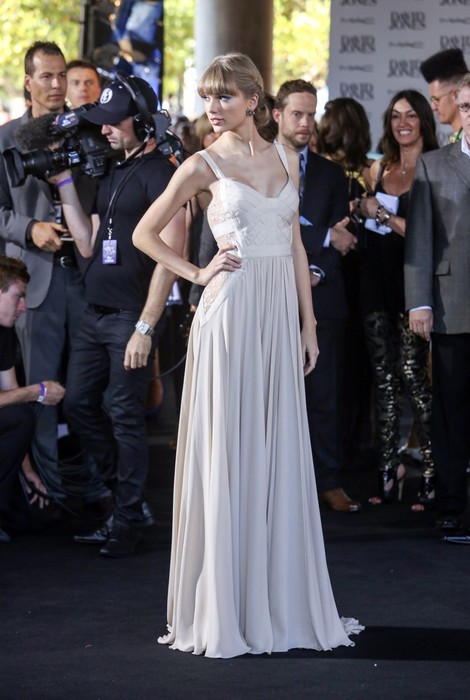 Taylor Swift attended the ARIA awards in Sydney, Australia, on Thursday looking glamorous in a white Elie Saab dress with sheer lace panels on the side.
The singer/songwriter performed at the show and tweeted beforehand: "So excited about performing on the ARIA's tonight! Never been before. Here's comes 'trouble'.... See what I did there? Sorry. I know. Sorry."
The event recognizes excellence and innovation across all genres of Australian music.
Taylor, who is rumored to be dating One Direction star Harry Styles, recently told Cosmopolitan magazine: "I can't deal with someone wanting to take a relationship backward or needing space or cheating on you. It's a conscious thing: it's a common-sense thing…I just don't ever want to end up in a relationship that isn't fair ever again."
The singer has been linked to several high-profile stars, including Jake Gyllenhaal, John Mayer, Joe Jonas and Taylor Lautner.
See more photos of Taylor...