Taylor Swift Kicks Off Christmas Season In Red Dress & Red Lips In London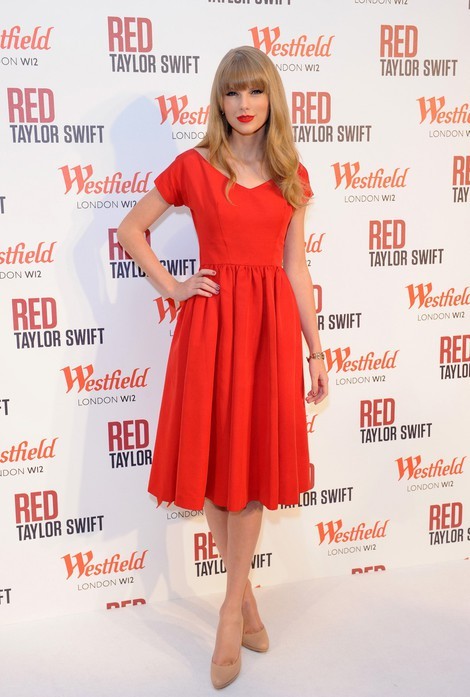 It seems like the holidays come along faster each year, and Taylor Swift officially kicked off the festive season in London on Tuesday by turning on the festive lights in one of the city's biggest shopping malls.
While Americans headed to the election polls, Swift performed at the Westfield shopping center in Shepherds Bush, west London. Keeping in the spirit of the upcoming holiday (and her new album "Red"), the singer wore a crimson frock. She also painted her lips ruby red.
More than 10,000 fans attended Swift's mini-concert before she flicked a switch to light up the mall's elaborate Christmas decorations. She told fans, "I love everything about Christmas. I live on a Christmas tree farm but I never thought I'd be here switching on lights."
Swift's fourth album has made music history. In the first week of its release, Red has sold 1.2 million copies.
See more photos of Swift in London...