Taylor Swift Jokes About Kanye West Incident With Jar Of Jam For Ed Sheeran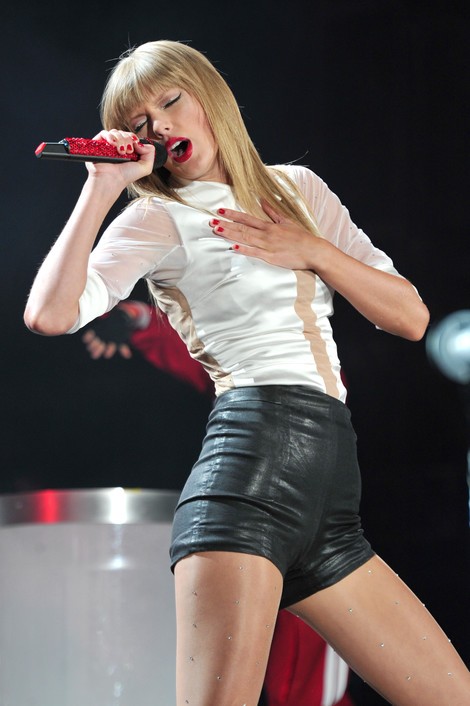 Ed Sheeran Can Jam, but Taylor Swift makes the best jam of all time.
That's the message Taylor sent to her tourmate ahead of this year's MTV Video Music Awards, which air this Sunday night, poking fun at the now infamous Kanye West microphone-grabbing incident from the 2009 ceremony in a message scribbled on the label.

Sheeran posted a photo of the gift on his instagram page on Monday, showing off the note from Taylor, which reads, "Yo Ed- I'm really happy 4 you and I'm gonna let u finish but this is the best JAM OF ALL TIME - T" she wrote.

"Taylor made me some jam. Amazing," Sheeran wrote.

Four years removed from the incident, which cemented Kanye's status as one of the biggest d-bags in showbiz, Taylor is over it and has been finding lots of humor in it recently.

Following the announcement of this year's awards nominations in July, Taylor also cracked a joke about the incident, referencing her Best Female Video and Video of the Year nods.

"Two VMA nominations!!" She tweeted. "If you vote and get us one, I promise to keep a firmer grip on the mic this time."

Both stars will be at this year's awards, held at the Barclay's Center in Brooklyn, New York on Sunday, August 25.