Taylor Swift Isn't Collaborating With Jennifer Lopez, But She 'Loves Her'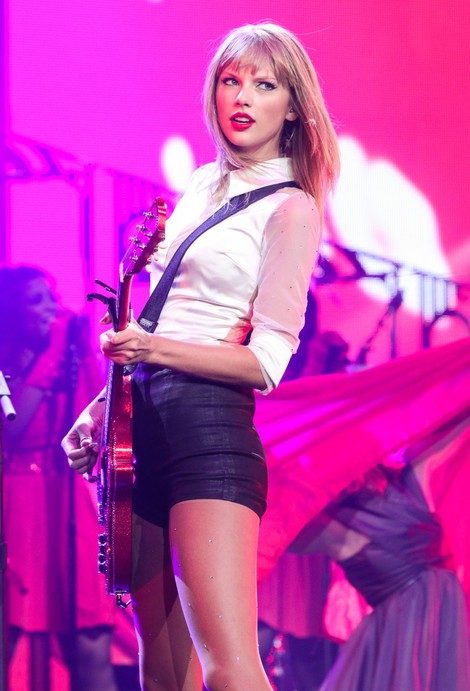 Taylor Swift has refuted rumors she was headed to the studio with Jennifer Lopez to record a duet for Jen's upcoming album.
It was reported earlier that Swift and Lopez had shot down allegations of a diva-driven feud by working together on a song that would appear on J. Lo's 2014 album. The two appeared side-by-side to perform "Jenny from the Block" in L.A. at the last stop on Swift's Red Tour. It was reported Swift's friends were turned off by J. Lo's diva demands, such as telling them not to look at her.
As for rumors of collaboration, Swift told E! News, "That's the rumor. We collaborated at Staples Center. She came out and sang 'Jenny from the Block' with me which was so much fun. We haven't spoken further about collaborating but I did read that on the Internet, so that's nice to know that it's always accurate.
"I mean, for me, I love her, she's amazing. She has my number, we text, but we haven't texted about going into the studio."