Taylor Swift Hung Out With Patrick Schwarzenegger, Kennedys On July 4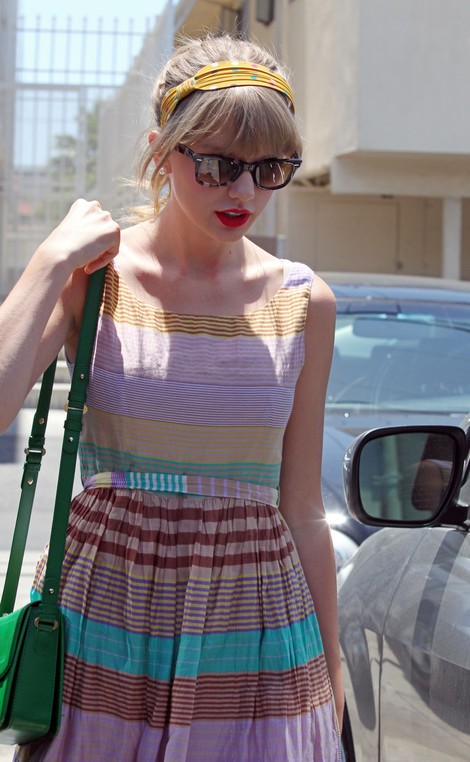 Taylor Swift hung out with a much younger man on Independence Day. The singer, 22, was spotted taking a romantic stroll with Arnold Schwarzenegger's son Patrick, 18, in Massachusettes.
The duo also spent time with several members of the Kennedy family. Eunice Kennedy Shriver, now deceased, was Patrick's grandmother.
According to TMZ.com, Taylor and Patrick were spotted "laughing" and "taking a private stroll along the beach."
Swift has been romantically linked to several celebrities, including John Mayer, Joe Jonas, Jake Gyllenhaal and Taylor Lautner.
The singer even wrote the harshly-worded song "Dear John" about Mayer. Future scorned boyfriends better watch out!