Taylor Swift Hits A Parked Car While Doing An Interview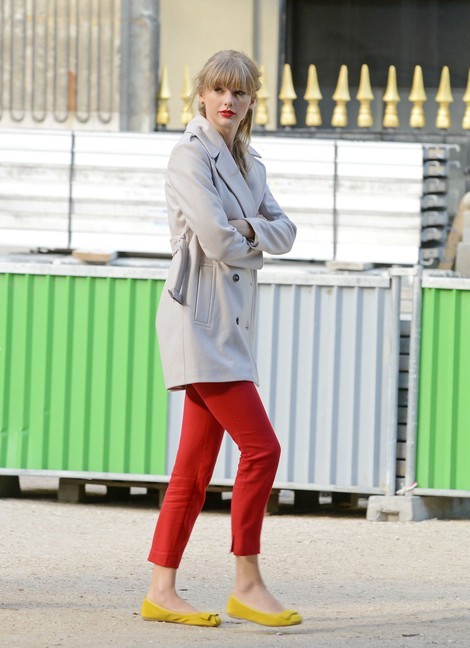 Taylor Swift's latest interview with Rolling Stone magazine got off to a bad start when she reversed her SUV into a a parked car.
She was talking to journalist Brian Hiatt while making the maneuver outside a Nashville, Tennessee, recording studio when the pair heard a crunch and Swift freaked out.
In his article about the singer, Hiatt writes, "This is what it sounds like when Taylor Swift totally loses it: 'Oh, my God. OH, MY GOD. OH, MY GOD. OH, MY GOD. OH, MY GOD. OH, MY GOD. OH, MY GOD. OH, MY GOD. OH, MY GOD. OH, MY GOD. OH, MY GOD. OH, MY GOD.'"
The writer claims she backed directly into a parked car while using direction application Google Maps on her iPhone.
Panicked, she jumped out of her sport utility vehicle and didn't calm down until she realised the other vehicle belonged to her bass player Amos Heller.
The writer reveals she told him, "I'm gonna pay for it, I promise! I'm good for it! Oh, my God, Amos, I'm so sorry. I freaked out 'cause I went the wrong way and he (Hiatt) was gonna think I'm a bad driver and then I backed into another car. This is the worst interview he's ever had, already!"