Taylor Swift Has A Picture Of Kanye West & A 6-Foot Rabbit Topiary In Her House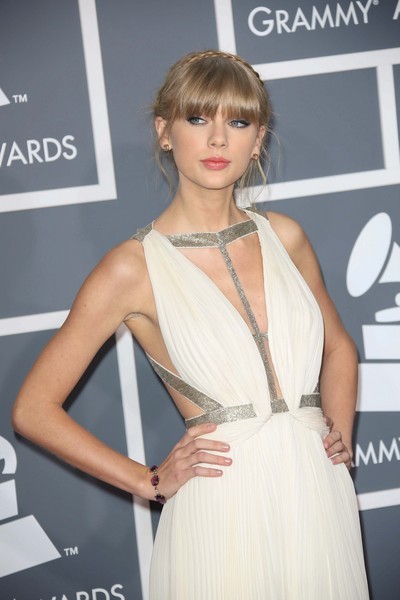 Taylor Swift keeps some curious items in her Nashville, Tennessee, home, including a photo of Kanye West infamously crashing her 2009 MTV Video Music Awards acceptance speech.
When the country pop star won "Best Female Video" over his pal Beyonce, West stormed the stage, leaving Swift at a loss for words as he expressed his outrage to the stunned crowd.
The rapper made amends with Swift following the incident, and Vanity Fair editors have revealed the singer keeps a picture of the incident at her house.
The cover article also details a handful of other unique items found in the Grammy winner's home, such as a "six-foot topiary rabbit" and a "koi pond in the middle of the living room."