Taylor Swift & Harry Styles Hang Out Together At VMAs After Party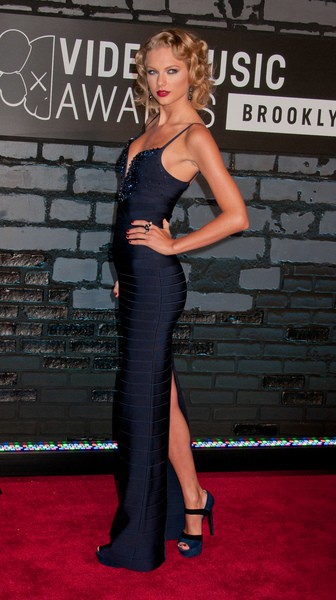 Are Taylor Swift and Harry Styles hooking up again? The former couple was photographed with mutual friend Ed Sheeran at the SoHo Grand Hotel Club Room on Sunday night.
It's a bit of a surprise considering Swift seemed to call out her ex-boyfriend during an acceptance speech at the MTV Video Music Awards (VMAs) earlier in the evening.
After winning a moon man trophy for her song "I Knew You Were Trouble," she told the audience: "Wow. I want to thank the fans because I tweeted about this a lot, I really really wanted this. I also want to thank the person who inspired this song, who knows exactly who he is, because I got one of these. Thank you so much!"
The video camera then panned to Styles, who looked a little awkward as he applaused with the rest of his One Direction band mates.
Then when One Direction took the stage to accept an award for their track "Song of the Summer," a camera caught Swift mouthing "Shut the f--k up" to her BFF Selena Gomez.
The former couple posed for a photograph at the SoHo Grand Hotel Club; however, they are pictured with two people between them and aren't exactly snuggling up to one another. Perhaps they are mature enough to move on from their past and be friends?
Swift and Styles dated for a short time last winter and split up in January. She is infamous for writing music about her ex-boyfriends.
Spikyphil: "Hosting the VMA after party @grandlifehotels With Taylor Swift, Ed Sheeran & Harry Styles."