Taylor Swift Gets Leggy In Short Shorts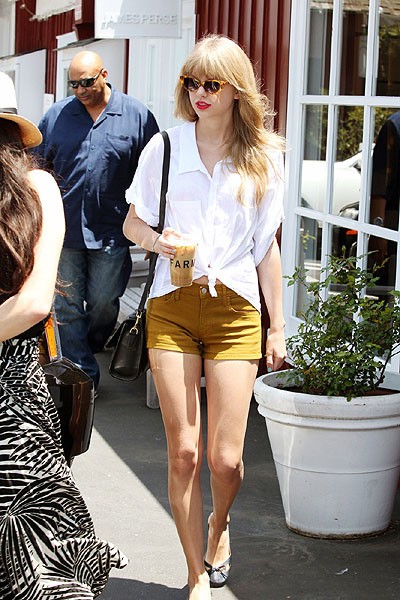 Taylor Swift was spotted stopping at a country market for a cup of coffee in Brentwood, California, on Saturday afternoon wearing bright red lipstick and a pair of tan short-shorts that showed off her long, gorgeous legs!

The Country superstar recently sparked rumors that she's dating Foster the People singer Mark Foster after the couple were spotted out on a lunch date together.

The two singers then avoided being photographed together afterward and left separately.

Taylor has been linked to stars Taylor Lautner, Joe Jonas and Jake Gyllenhaal in the past.