Taylor Swift Explains Why She's Always Dancing At Awards Shows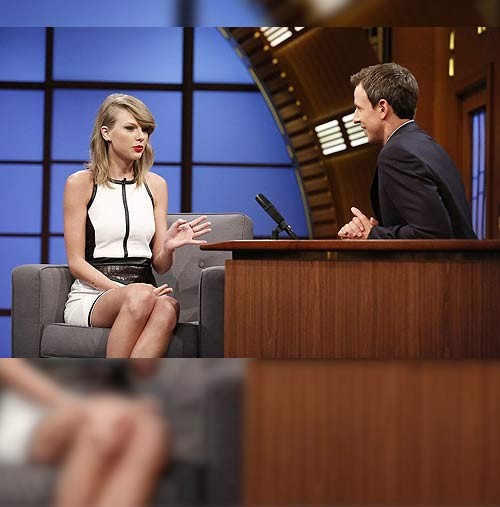 Taylor Swift explained why she always dances at awards shows during a visit to Late Night with Seth Meyers Thursday night.

The singer, who is known for being one of the most down-to-earth and fan-friendly artists out there, is often seen dancing and singing along -- as it should be at any concert -- to all the performances. It's something she originally wasn't sure about doing, but she finally she got sick of putting on the same act as everyone else.

"I used to get really nervous at awards shows because, seemingly, they're a huge pressure cooker and everybody seems to be sitting there trying to look more unaffected by being at this award show than the next person next to them," she tells host Seth Meyers.

"A couple years ago, I just decided, no! This is the coolest concert you could ever go to!" she adds. "This is like, all these incredible acts playing their biggest songs, and I get to be front row, and I'm gonna dance during this, 'cause I feel like it.

"And not 'cause it looks cool -- 'cause it doesn't!"

The singer also announced that she'll be making a big announcement via Yahoo on Monday. Unfortunately she wouldn't go into details, but we hear it has something to do with a new album and tour.

Taylor will also be making an appearance at this year's MTV Video Music Awards on August 24. Maybe she'll be performing a new single for the first time.

Taylor's big announcement will be made Monday, August 18 at 5pm ET on Yahoo. She announced her "Speak Now" album the same way in 2010, answering fan questions and performing three of the songs from the album. Sounds like she's at it again!