Taylor Swift Drops The F-Bomb When Harry Styles Takes The Stage At VMAs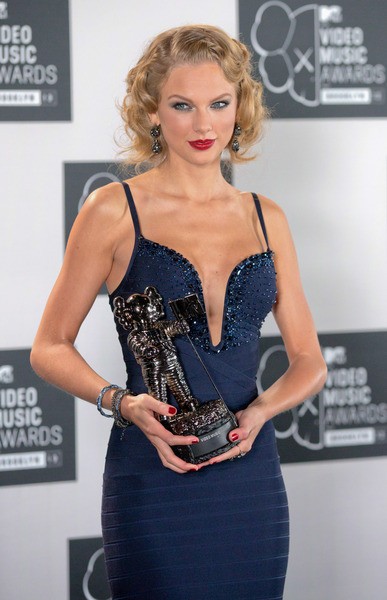 Taylor Swift was caught on camera dropping the F-bomb during the MTV Video Music Awards (VMAs) on Sunday night. Swift was sitting next to her BFF Selena Gomez while her ex-boyfriend Harry Styles was on stage with his One Direction bandmates thanking fans for their support.

The pop starlet, 23, who is infamous for writing break-up songs about her exes, was spotted mouthing "Shut the f--k up" on the audience cam. Oops!

Swift and Styles dated for a short time earlier this year but split up in January.  When she accepted the award for Best Female Video for her song "I Knew You Were Trouble" she told the audience, "I also want to thank the person who inspired this song, who knows exactly who he is, because now I've got one of these!"
The camera then panned over to Styles, who pulled a shocked face for fans.

It isn't the first time Swift's feelings about a guy have been caught on camera. During the Billboard Music Awards in May, Taylor walked around with Gomez when her friend stopped to chat with on/again, off/again boyfriend Justin Bieber. Swift kept walking, turned her her head away and stuck her tongue out as the couple chatted it up.