Taylor Swift Chops Off Her Hair At The End Of World Tour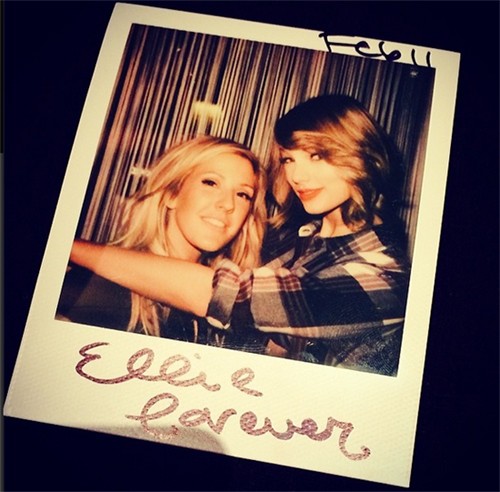 After completing her world tour, singer Taylor Swift celebrated by cutting off her signature blonde locks.
The songstress ended her "Red" tour at the O2 Arena in London on Tuesday and posed with British signer Ellie Goulding, who sang "Burn" on stage with her.
Swift posted a pic on Instagram with the caption: "London, I could never thank you enough. See you next time! PS: short hair, don't care. (!!!)"
 
Swift also uploaded a video showing a large group of friends around her, waiting for her new look. The singer joked, "This is how many people are watching me get a hair cut right now. We don't do anything without an audience, do we?"
Goulding, model Cara Delevingne and Swift's ex-boyfriend Harry Styles witnessed the transformation, which wasn't too dramatic. Swift's hair now just brushes the tops of her shoulders.
Some wonder if Swift cut her hair to pay tribute to former child star Shirely Temple, who died on Monday. Prior to her concert on Tuesday, Swift posted on Twitter: "Sitting backstage at the O2 in London, thinking about what an impressive and extraordinary life Shirley Temple led. Thanks for the memories."