Taylor Swift Beatboxes With LL Cool J At Grammy Nominations - Watch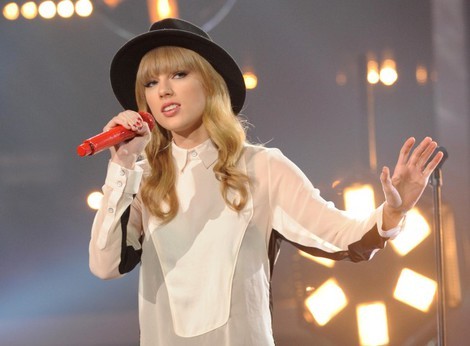 Taylor Swift beatboxed and LL Cool J sang during the Grammy Nominations last night - and it reminded us why LL Cool J sticks to rapping and Swift sticks to singing.
LL pleaded with Swift to beatbox while he sang her song Mean in front of the audience. "This is going to be terrible," she correctly predicts before laying down a beat in a manner that assures no one else will want to use her microphone. Meanwhile, LL Cool J sounded like he could have used some singing lessons.
Still, the audience squealed in delight, perhaps at the pure audaciousness of it all, or the fact it was all in good fun.
"I'm 100 percent sure we're not going to be nominated for that collaboration next year," Swift said after the song.
"It's highly unlikely," responded LL.
We couldn't agree more.