Taylor Swift Admits 'Trouble' Is About Harry Styles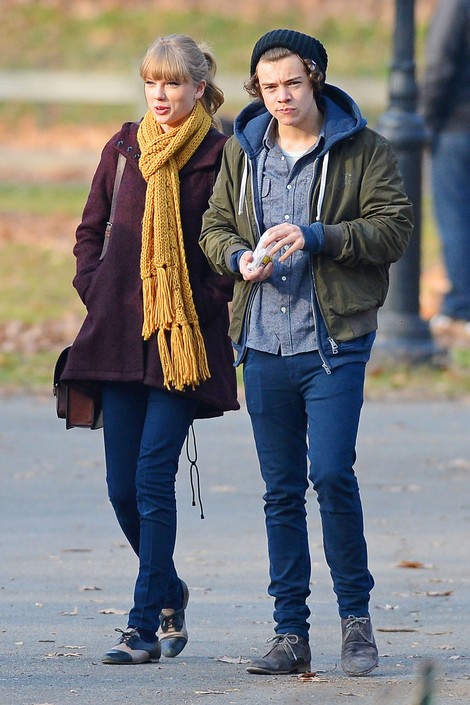 Taylor Swift makes no apologizes for writing music about her romances. She recently confirmed she wrote "I Knew You Were Trouble" about ex-boyfriend Harry Styles and had no problem performing the single in front of him during the BRIT Awards.
In February, she sang the song in a wedding dress before ripping it off and gyrating in a black and lace outfit at the February show while the One Direction star was in the audience.
She explained: "Well, it's not hard to access that emotion when the person the song is directed at is standing by the side of the stage watching ... You're balancing the analytical side of your brain which is telling you where to go and how to go there, with the other side of your brain, which is saying, 'Feel everything you're singing, and show it on your face. Feel everything exactly as you felt it when you wrote the song.' "
Swift has also written music about exes including John Mayer and Jake Gyllenhaal.
She recently told The Times magazine: "There's really no sound quite as loud as a phone not ringing, a letter unanswered. I don't quite understand it, because I either want to be with you or I don't ... I really don't feel like pursuing something that isn't real or isn't going somewhere, so if it's established that someone's commitment-phobic, I'm sorry - go be commitment-phobic with someone else. Because I'm not trying to scare you, I'm not pointing a gun at you; I'm offering to be with you."