Taylor Momsen's Studio And Equipment Wrecked In Hurricane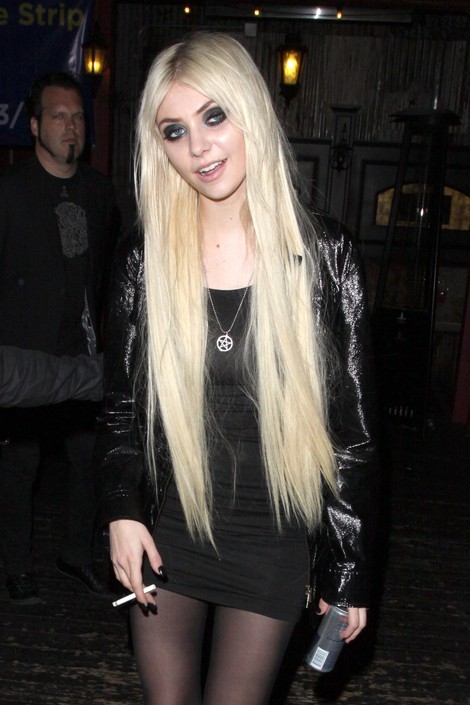 Singer/actress Taylor Momsen and her band The Pretty Reckless have lost all of their recording equipment after their New York studio was wrecked by superstorm Sandy.

The former Gossip Girl star took to her Twitter.com page on Thursday to curse the loss of her group's guitars and technical equipment after the former hurricane battered the East Coast earlier this week, but she accepts her misfortune pales in comparison to that of the thousands of residents left homeless or without power.

She writes, "Our studio, all its gear, all our guitars, destroyed... f**kyouhurricanesandy... At least we are safe, There are thousands less fortunate, our thoughts are with you, hang in there."

Momsen and her group weren't the only celebrities affected by the strong winds and heavy rain - Scottish actor Alan Cumming is grateful to still have a roof over his head, even without electricity, after watching news footage of the houses ravaged in the natural disaster.

He tweets, "Still no power or phone or interweb (internet) and now no heat. But coming to the gym and seeing the TV coverage is galling. At least I have my home".

Blondie frontwoman Debbie Harry was another star left in the dark as her Manhattan home suffered a power cut, but it didn't stop her from fulfilling her commitment to perform at Bette Midler's annual Hulaween charity event on Wednesday.

And Midler is grateful to the singer for honoring the commitment, writing on Twitter: "Let me give props to Debbie Harry, who came uptown from her no-power apartment to blow us away with BLONDIE! The crowd loved her; me too!"