Taylor Momsen 'Really Likes' Being Choked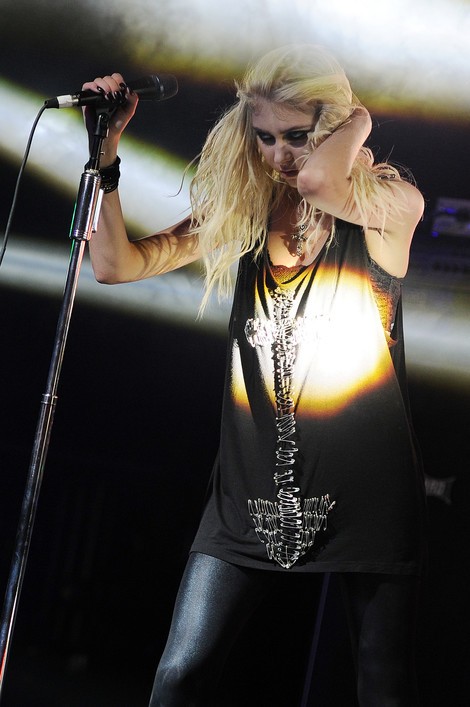 Singer Taylor Momsen has Marilyn Manson to thank for her new obsession with being choked. You read that right, the former "Gossip Girl" star has a thing for people clamping their hands around her neck.
During the Revolver Golden Gods Awards show in 2012, Manson choked The Pretty Reckless singer, and she can't get enough of being "choked out."
Momsen, 20, recently told Revolver magazine, "It was f---ing awesome. He f---ing choked me out onstage... really f---ing hard.
"The people there were like, 'You need a doctor. Are you fine?' 'Dude, I just got choked by Marilyn Manson - I'm f---ing fine!' And now I really like getting choked out. You learn things."
Momsen posed naked for the cover of her band's latest album, "Going to Hell." She claims she wasn't trying to attract attention and was just emulating Eric Clapton's classic 1975 live album "E.C." Was Here."
Meanwhile, one of the songs on the new record features the sound of former porn star Jenna Haze climaxing, which Momsen recorded on her iPhone.