Taylor Lautner Pokes Fun At NFL Lockout In 'Field Of Dreams' Sequel Spoof Trailer (Video)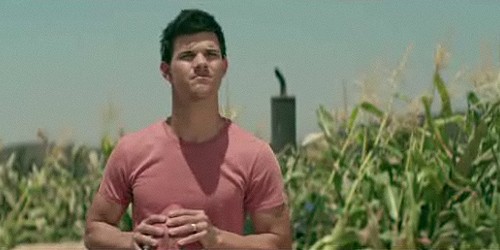 Twilight hunk Taylor Lautner has shot a spoof remake of Kevin Costner's 1989 baseball drama Field Of Dreams, poking fun at the ongoing NFL (National Football League) lockout.

The joke trailer, which has been posted on the FunnyorDie.com website, features Lautner as an Iowa farmer who turns a cornfield into a gridiron pitch for two 'ghost' teams made up of current stars facing no professional football this coming season as players and owners argue over contracts.

The Field of Dreams 2: NFL Lockout clip also includes original Field of Dreams star Ray Liotta, who plays NFL Commissioner Roger Goodell and Costner, who appears as Lautner's onscreen dad.