Taylor Lautner Not Sure If Robert Pattinson Can Trust Kristen Stewart Again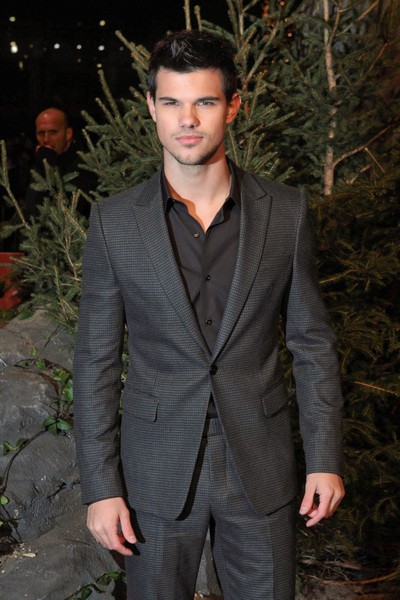 Taylor Swift isnt' the only Taylor in the December issue of Cosmopolitan magazine, Twilight star Taylor Lautner is also featured as he gets ready to close the door on the vampire/werewolf saga in next week's Breaking Dawn - Part 2.

The star talks about love and loyalty in his close-up, titled "Your 3-Minute Date With Taylor Lautner."

He also dishes, without mentioning any names, on co-star Kristen Stewart's recent cheating scandal with director Rupert Sanders; saying that he thinks it's "absolutely possible" for the actress to get back with spurned boyfriend Robert Pattinson -- if he doesn't have any trust issues.

"To be honest, I've never been involved in any of those situations [cheating], so I don't know [if trust can be regained]," he says. "It would be just a guess and a shot in the dark, and I don't want to give that if I haven't even been there myself."

But he does see the possibility in R-Pattz and K-Stew quickly and easily finding their flame again.

"I absolutely think it's possible. It depends on how long you were with that person. If it was a long, serious relationship, I think it's quite easy to rekindle," he tells Cosmo. "I guess it depends on what damage has been done. There's no ex out there who I'm not friends with today, and I'm extremely thankful for that."

Taylor also says that honesty and loyalty are the key ingredients to a successful relationships with anyone.

"Honesty and loyalty are key. If two people can be honest with each other about everything, that's probably the biggest key to success. I like to think of myself as very loyal, and I love everyone I surround myself with, whether they're friends or girlfriends or whatever. I love loyal people," he says.

But Taylor has nothing but praise for his film's leading lady.

"Kristen in fantastic at everything she does. I'm always proud of her," he says.Check out Taylor's feature in the December Cosmo, on newsstands everywhere now. Just look for the other Taylor on the cover.