Taylor Hawkins Performs At Charity Benefit For Autism Research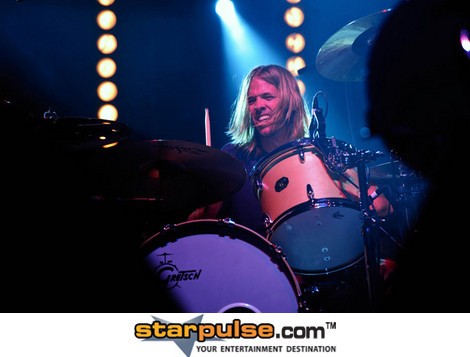 On Saturday, the Foo Fighters' drummer Taylor Hawkins performed with his cover band Chevy Metal in Los Angeles to help raise funds for autism research.

The 41 year-old rocker leaped at the chance to play at Generation Rescue's benefit because the cause is one that strikes close to home.

He told RollingStone.com, "My sister-in-law and my brother have a child that has autism and they just moved down here (to L.A.) from the San Francisco area. I said to (my sister-in-law) a few months ago, 'You were really involved up there in the whole autism community. Now that you're down here, if you want to get to know some of these folks, I'll offer up Chevy Metal for anything. Let's put together a benefit and do something.'

"It's for fun and we play a lot of Seventies and Eighties... rock that people love and we have a good time doing it. It's such a little thing I can do, getting up on stage and playing. I would do it for free, for no cause, and I have, many a time. But if I can just get a few people to come spend a few bucks, of course I'll do it."